Starring: R. Madhavan, Amit Sadh, Sapna Pabbi, Nina Kulkarni, Sriswara, Atharva Vishwakarma
Where to watch: Amazon Prime Video
Director: Mayank Sharma
Story: Breathe is an Indian drama that explores the lives of ordinary men faced with extraordinary circumstances. Kabir (Sadh), a brilliant but non-conventional officer of the Crime Branch, puts the pieces together of seemingly unconnected deaths of organ donors that lead up to an unlikely suspect — the affable Danny (Madhavan). Kabir will not stop till he cracks the case and delivers justice.
Danny's world comes crashing down as his son Josh's health deteriorates and death becomes a matter of time. An organ transplant is the only hope for Josh's survival. Danny makes a dangerous commitment to himself and walks down a path of no return.
Kabir cracks a nexus between a corrupt cop and a local drug cartel but in doing so exposes himself and his unit to public criticism on social media.
Review: Amazon gives us an outstanding thriller-drama web series that premiered on Thursday, and trust us, you don't want to miss this one!
Executed well, it will get you hooked right in the first five minutes. It starts with a suicide, goes on to a brilliant drunk cop (Amit Sadh) solving a case, and then Madhavan makes an entry with a story that is unimaginably intriguing.
Two protagonists and an amazing storyline will leave you stunned. No spoilers ahead!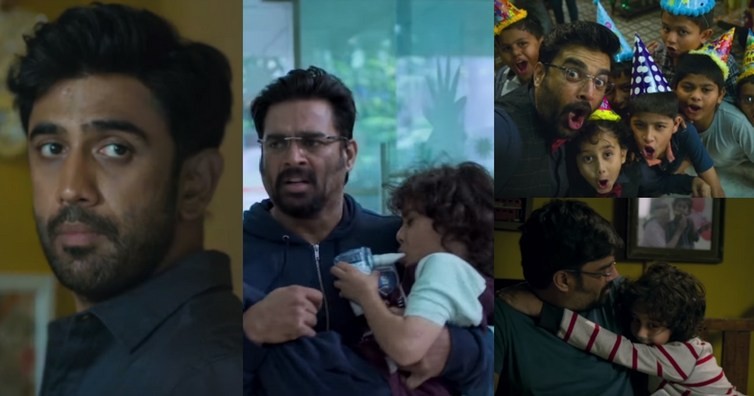 Danny Mascarenhas (R Madhavan) is the single parent to six-year-old, Josh, who suffers from lung failure due to cystic fibrosis, a congenital life-threatening disease, and is in dire need of a lung transplant.
Danny is a God-fearing family man: His life revolves around his son, his widowed mother and the soccer academy that he runs. Breathe captures Danny's struggle to save the life of his son as he tries to create his own fate to alter his son's destiny.
Breathe will engage you every minute. Not many Hindi web-series manage to do that. Madhavan shows a range of emotions — grief, happiness, worry, frustration, anger and much more — in a smooth, beautiful way. You will connect to his character easily.
Breathe is a gritty psychological drama that follows the lives of ordinary people faced with extraordinary circumstances.
Will the relentless cop catch the killer? Will Danny be able to save his son? What drives Kabir? Who will the next victim be? All these questions and more will be answered through the course of this gripping, emotional and psychological thriller. The difference between a man becoming a "Protector" or "Predator" is simply what's at stake.
With brilliant characters, screenplay and performances, Breathe should be on your to-watch list!