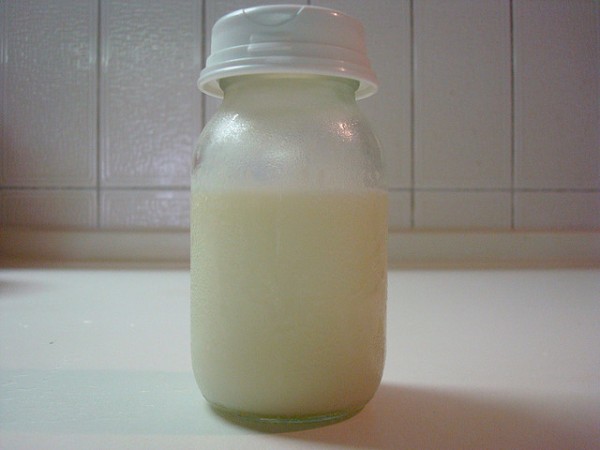 Mother's milk is considered to be one of the most nutritious and hygienic food needed for healthy growth in the early years of life. There exists solid evidence to prove the unlimited health benefits associated with breast milk. But, can breast milk provide the same health benefits to adults? At least some male athletes in the US think so. Reports show that a significant number of men have already replaced their regular energy drinks with this precious drink.
Anthony, an athlete based in Queens in the US, has been drinking human milk for the past one year and describes it as the secret behind his never ending energy after workout, NYMAG.com's The Cut reported. "It gives me incredible energy I don't get from other food and drinks," he told the website. "I don't believe in steroids or other energy supplements, none of that garbage. I want natural stuff that's God-given, and if it's okay with moms looking to get rid of it, I'll take it."
Similarly, 55-year-old Jason Nash has been drinking breast milk for many years and thanks it for keeping him fit and fine. "I believe it has kept me from getting sick all these years," Nash told The Cut.
Popularity of online breast milk banks like Only the Breast and Eats on Feets and Human Milk 4 Human Babies are increasing day after day. The easy availability of breast milk is also cited as an important factor that encouraged this new trend.
Research shows that breast milk is enriched with cells, hormones and antibodies needed to fight illness. It has been found to be an effective preventive tool against childhood leukaemia, ADHD, depression, skin rashes and sudden infant death syndrome (SIDS). Research conducted by Duke University in 2012 identified the mechanism that made breast milk superior to formula and other milk. Consumption of breast milk promoted growth of microbiotic flora in the baby's intestinal tract, and further helped in the absorption of nutrients and strengthened the immune system.
Similarly, in October last year a team of researchers from the Siberian Institute of Chemical Biology and Fundamental Medicine identified a protein found in breast milk known as lactaptin capable of killing cancer cells related to lung and liver and also helped treating tick-borne encephalitis.
However, purchasing breast milk from online donors is not completely free from controversy. In October 2013, a team of researchers from the Nationwide Children's Hospital in the US found that breast milk purchased online was unhygienic and contained high levels of bacteria and viruses. On the other hand, milk samples collected from milk banks contained fewer bacteria. The pasteurisation process used by the milk banks help kill many harmful bacteria and the guidance provided by the milk banks during collection of the milk keeps the samples hygienic, the researchers explained at that time.
Facebook page of the Human Milk 4 Human Babies Global Network, that has different pages for different areas in the US and for other countries including Switzerland, Australia, UK, was under controversy after media exposed the hidden risks involved in accepting breast milk from strangers.