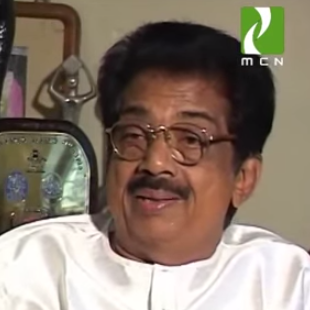 Prominent Malayalam film lyricist and director Yusufali Kechery passed away at 5:30pm on Saturday, 21 March, due to bronchopneumonia. He was 81.
He was admitted to Amrita hospital in Kochi on 24 January and was put on ventilator on Friday after his health conditions deteriorated.
His mortal remains was reportedly taken to his hometown Thrissur on Saturday.
Kechery, who has won Odakkuzhal Award, Kerala Sahitya Academy Award and Vallathol Award, among many others, has composed more than 100 songs in Malayalam.
His popular songs include "Swararaaga Ganga Pravahame", "Anuraga Ganam Pole" and "Ninte Kannil Virunnu Vannu" among others.
Kechery has even directed a few films, including "Maram" (1973), "Vanadevatha" (1977) and "Neelathamara" (1979).
Many from the entertainment industry have expressed their condolences to the late musician.