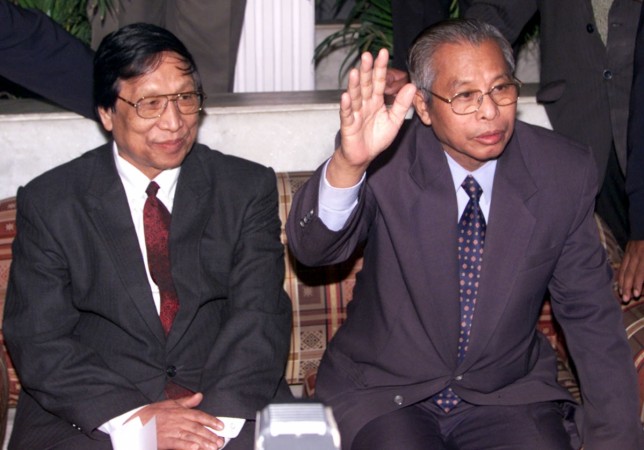 Isak Chishi Swu, the chairman of the Nationalist Socialist Council of Nagalim (Isak-Muivah), or NSCN-IM, died at Fortis Hospital, Delhi, on Tuesday. He was 87.
Isak, who was also the co-founder of NSCN-IM along with Thuingaleng Muivah, had been undergoing treatment at Fortis Hospital in the national capital since July 2015.
He couldn't witness the historic signing of the peace accord between the Indian government and the NSCN-IM on Aug. 3, 2015, due to his ill health.
It was speculated that the peace accord, an attempt to end over six decades of Nagas' struggle for self determination, was signed in haste because of Isak's deteriorating health.