Bigg Boss 11 contestants Vikas Gupta and Akash Dadlani got into an ugly fight. Vikas Gupta abused and got into a heated argument with Akash after he addressed him 'gay'.
Akash questioned Vikas' sexuality, which created a huge ruckus in the house and things went uncontrollable.
And now International Business Times has it EXCLUSIVELY that Priyank Sharma jumped into Vikas Gupta and Akash Dadlani's fight and slapped Akash, so much that he started bleeding.
Bigg Boss had to immediately take action and Priyank Sharma has been thrown out of the house!
Looks like Priyank Sharma's journey is over here. Will the channel give him another chance? Let's wait and watch.
Talking about Priyank Sharma, looks like a Hindi saying goes perfectly fits the context, "Chor ki daadi mein tinka!" ( The real thief among the pack has finally tipped himself off.)
When Priyank was in Splitsvilla, he never reacted when rapper Maddy said useless things to his girlfriend Divya Agarwal.
But when someone said something to Vikas Gupta, Priyank reacted so aggressively. Why?
Is it because they both are really in a relationship and it hurt Priyank when Akash questioned Vikas's sexuality?
It was revealed by Shilpa that Vikas chose to be gay. A lot of contestants are curious about the latter's sexuality and his feminine postures.
On October 9, Day 5 on Bigg Boss, Shilpa said: "Vikas ne ladko tak ko nai chhoda hai (Vikas hasn't even left boys alone)."
Puneesh Sharma added: "Casting couch"
Two contestants from the Bigg Boss house and self-acclaimed critic KRK's sources hint that there is more to what meets the eye.
Only time may tell what these are. For now, let's wait and watch how the show unfolds.
Ex Bigg Boss contestant Kamal Rashid Khan — popularly known as KRK — tweeted: "Breaking News-According to sources, Priyank Sharma is boyfriend of Guy Vikas Gupta so they both are in #BiggBoss11 [sic]."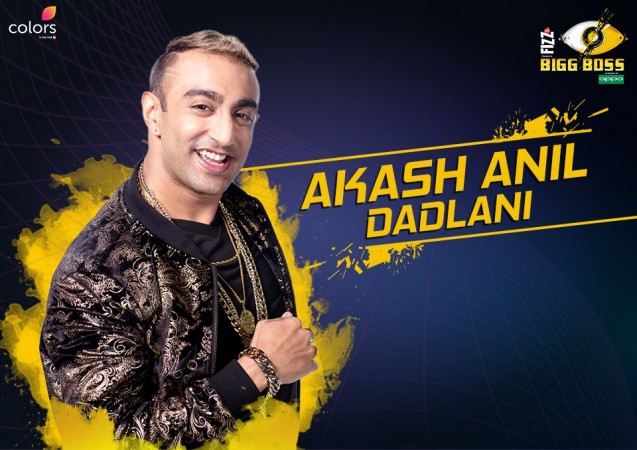 Is Priyank's relationship with Divya Agarwal real? Or just a facade for his rumoured affair with Vikas Gupta?
Looks like the alleged relationship is in question now! For now, Priyank is out of the house.