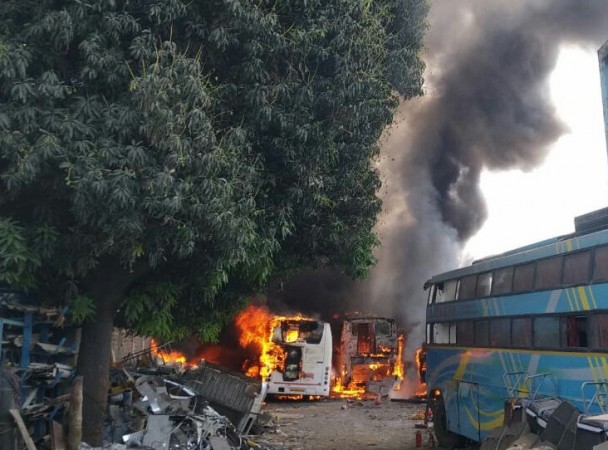 A fire broke out at a Maharashtra State Road Transport Corporation (MSRTC) garage in Pune on Wednesday.
The fire started around 10 am on a bus that was parked outside the garage in Shivneri luxury bus garage at Shindewadi. No casualties or injuries have been reported.
According to the reports, 7-8 buses have been completely burnt in the fire including a luxury bus owned by MSRTC and nearly five buses have been partially damaged due to the blaze.
Two Fire tenders and two water tankers were rushed to the spot but by the time the fire brigade reached the scene, the fire had spread to nearby buses.
Fire officer Sanjay Ramteke, who headed the team, said, "It took two fire tenders, additional tankers to control the fire. We suspect the fire to have started because of some kind of short circuit or accidental fire in one of the buses that were under repair. No casualties have been reported", reported The Indian Express.