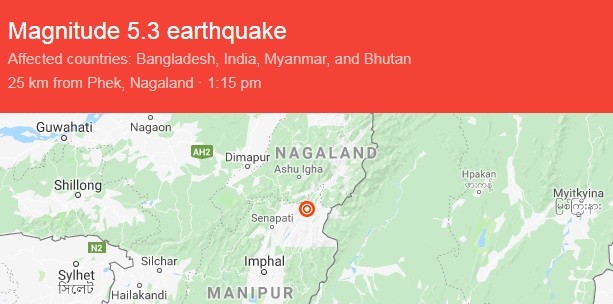 A low-intensity earthquake has hit the northeast states of India on Thursday measuring a magnitude of 5.3 at the Richter scale.
According to the Indian weather office, the earthquake struck around 1.15 pm and the epicentre of the earthquake was in Senapati district of Manipur.
The mild earthquakes have however jolted the neighbouring states of Assam and Nagaland. The tremors lasted for around 20 seconds.
No causalities have been reported so far.
(awaiting further updates)