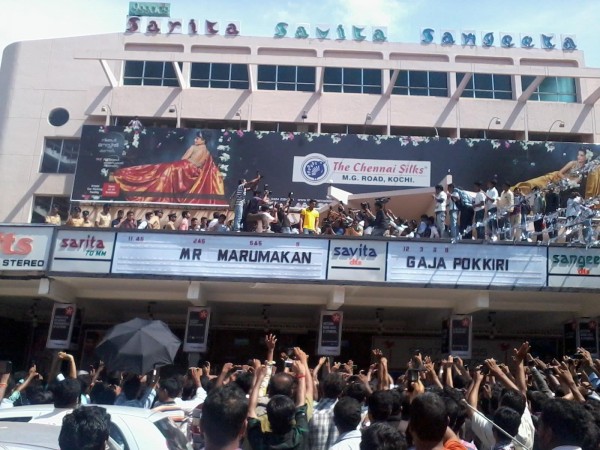 The Kerala Film Exhibitors' Federation has decided to end the strike, after the news of the split in the theatre association made headlines yesterday. Kerala Film Exhibitor's Federation president Liberty Basheer has said that A-Class theatres that has not been exhibiting since December, will exhibit the movies from Saturday, January 14.
Kerala theatre strike: What turned the tide?
The theatre association refused to exhibit any Malayalam films from December 16, demanding 50 percent of the profit from theatres as opposed to the current 40 percent. The federation has now gone soft on their previous stance, stating that the theatre association has faith in the government, which has called for a talk.
Kerala Chief Minister Pinarayi Vijayan on Friday slammed the Exhibitor Federation and said that the government will intervene in the matter only if the strike that has brought the Malayalam film industry to a grinding halt is called off. "The government had made it clear right at the beginning of the stir that the theatre association should not go ahead with it," the chief minister said, adding: "The federation decided to proceed unilaterally while all other associations accepted the government stance."
Although the latest development is expected to bring cheer to the Mollywood industry, which has incurred huge losses due to the strike, it remains to be seen whether the filmmakers will agree to release new movies, especially at this point where the exhibitors' federation is also on the verge of splitting. The spilt in the federation became evident after about 73 theatre owners ended the strike and went ahead to exhibit the new Tamil movie Bairavaa.
As 25 days of uncertainty comes to an end with the Exhibitors Federation calling off the strike, Kerala is also likely to see the rise of a new association of theatre owners in the state, which is led by the actor and producer Dileep.
This is a developing story.