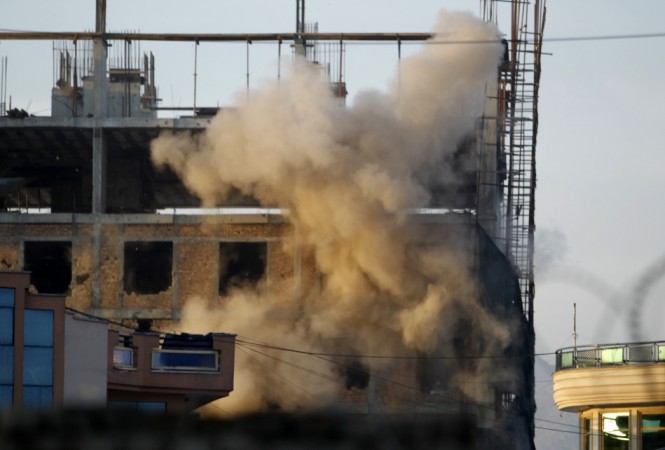 A vehicle-borne suicide bomber targeted an SUV carrying foreign nationals as part of the European Union Police Mission in Kabul on Monday afternoon. One person was killed and 10 were wounded in the suicide attack.
Reports citing government sources claim that four injured in the suicide attack that took place on Jalalabad road were foreign nationals.
The suicide bomber reportedly rammed the vehicle-borne improvised explosive device (VBIED) into the EUPOL vehicle in the ninth police district in Yakatoot area.
The injured foreign nationals were part of the EUPOL Afghanistan, which is a civilian Common Security and Defence Policy (CSDP) mission that supports and trains the police in Afghanistan, and assists the law agencies to improve the rule of law.
The details of attack and of those injured is yet to be revealed.
A viral video of the bombing site shows security forces cordoning the area. The impact of the suicide attack left a huge crater on the road, while close by buildings suffered damages.
It is believed that Monday's violence is also part of the nationwide campaign by Islamist Taliban insurgents, who in December last year had warned of continuous strikes till all foreign soldiers left the country.
In December, a teenaged bomber had targeted a Kabul auditorium packed with people watching a drama condemning suicide attacks and being staged at a French cultural centre, killing a German and wounding 16, officials said.
The suicide blast was the second to strike the capital in a day, after six Afghan soldiers perished when their bus was hit on the outskirts of the city as they rode into work.