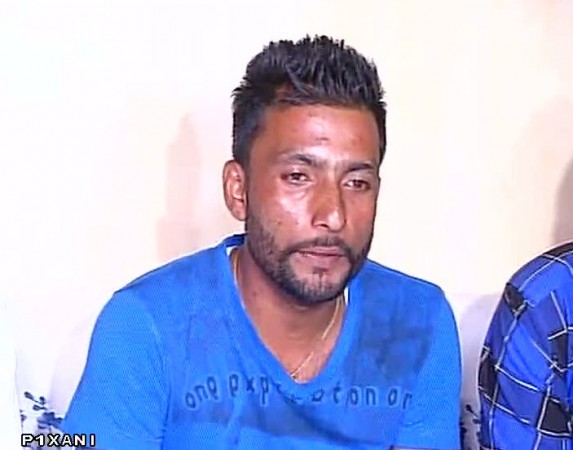 Harjit Masih, who was among the 40 Indian workers kidnapped by the Islamic State (Isis) militants in Iraq in June, has returned to Chandigarh, India.
ANI on Thursday claimed that he is the only Indian worker to escape from the clucthes of Isis in June.
The 24- year-old old Christian youth was being kept in Indian government's custody in Iraq since then. The family members of the 39 Indian workers have repeatedly been asking the government to allow them to speak to Harjit.
Harjit, who hails from Kala Afghana village in Punjab's Gurdaspur district, dodged Isis militants days after he was abducted along with 92 construction workers. He even had received bullet injuries.
After escaping from Isis, he had told the Indian officials that all the remaining 39 Indian workers have been killed by Isis, a claim, which has been corroborated by two Bangladeshi workers, Shafi and Hasan, who were spared by Isis. They had then said that Isis had taken the Indians to a hillock and shot them.
However, External Affairs Minister Sushma Swaraj, has repeatedly rubbished the claim made by Harjit. "I did not believe Harjit Masih's claims that 39 Indians were killed," Swaraj had said, and added, "8 sources have confirmed to us that the Indian's are alive, do not believe claims of Harjit Masih," according to ANI.