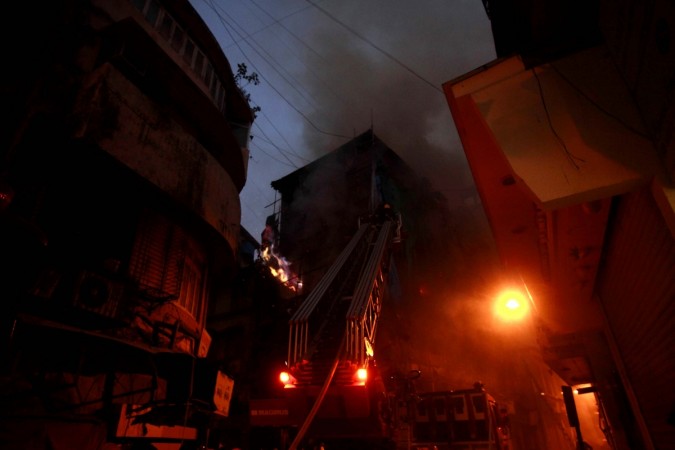 A fire broke out on the 22nd floor of the Hiranandani Towers located at Kandivali West in Mumbai after 1 p.m. on Thursday. However, the fire is under control now.
Eight fire tenders and two ambulances rushed to the spot. It has been graded as a level III fire, indicating that it is a serious incident.
The 32-storey building has two basements and a ground level.
The cause of the fire is not known yet. Firefighting operations involving 20 vehicles, including fire engines and water tankers, are under way.
"Nobody trapped as such, building is fully evacuated, extinguishing and search operation is on," the chief fire officer present at the spot told reporters.
No injuries or casualties have been reported yet.
Kandivali West, Mumbai: Hiranandani Tower fire is declared as upgraded to level 3 fire, fire fighting ops on pic.twitter.com/oaxLuEZO2e

— ANI (@ANI_news) September 15, 2016
Fire breaks out at Hiranandani Tower in Kandivali West, Mumbai. pic.twitter.com/JFwZs0KlfH

— ANI (@ANI_news) September 15, 2016
This is a developing story.