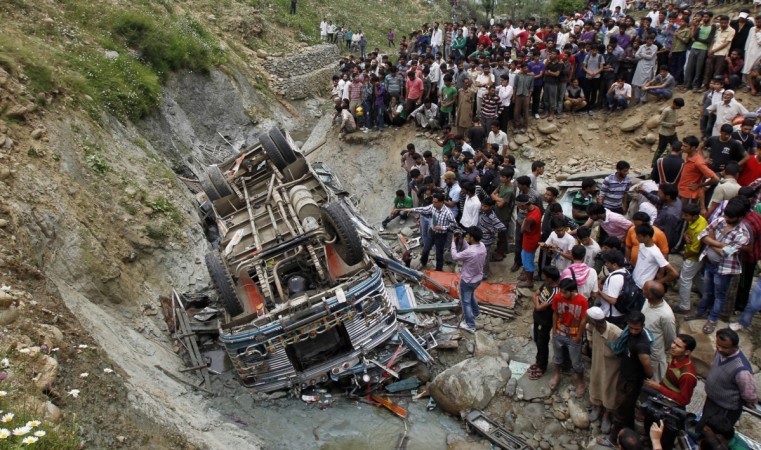 At least 11 passengers, including 10 students and one forest guard, died and 30 others were injured when a state-run bus overturned and fell into a gorge in Andhra Pradesh's Anantpur district on Wednesday morning, the police said.
"The deceased include nine boys and a girl student besides a forest guard," Anantapur District Superintendent of Police Rajsekhar Babu told PTI.
Those injured were immediately rushed to different hospitals in Penukonda, Anantapur and Hindupur, where they are undergoing treatment. APSRTC regional manager G Venkateswarlu said the patients whose condition deteriorates, will be shifted to Bengaluru hospital.
The incident occurred at around 8:30 in the morning when the state-run Andhra Pradesh State Road Transport Corporation (APSRTC) bus was on its way to Penukonda from Madakasira in Anantapur district.
Babu said that road construction was underway at the accident site and a large area was dug up on one side where the bus rolled down. They are still investigating if the driver was at fault.
"It seems the driver tried to avoid an auto rickshaw coming from opposite direction which resulted in the mishap," he said.
The rescue and relief operations at the accident site is under process. Meanwhile, the State Home Minister N Chinna Rajappa has ordered an inquiry into the incident.