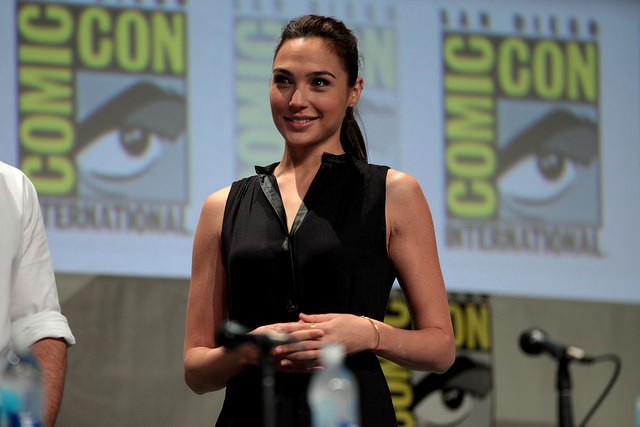 "Breaking Bad" and "Game of Thrones" director Michelle MacLaren may direct Warner Bros' "Wonder Woman".
"Wonder Woman" will be starring Gal Gadot from "The Fast and the Furious" franchise. The Warner Bros. and DC standalone film will be produced by Charles Roven and its tentative release date is June 23, 2017, Variety reports.
MacLaren is the producer/director of "Breaking Bad" and has also directed "The Walking Dead", "X-Files". She was one of the last female directors on the sets of "Game of Thrones". The Season 5 of the show was directed by male directors.
It has been speculated that MacLaren is one of the front-runners to direct the Gal Gadot movie in which the actress will represent the Amazonian princess in 2016's Batman vs Superman: Dawn of Justice.
The Warner Bros. have not made any comment as yet. The Hollywood Reporter revealed that the studio had been meeting with many female directors, though it was not clear if it was specifically for the "Wonder Woman" project.
The other directors that the studio met with are Jennifer Kent of "The Babadook" fame and Lesli Linka Glatter of the "Homeland" fame.
However, sources said that MacLaren has emerged as one of the favourites. They said that very few female directors seem fit for a project that combines action, palace intrigue or world politics.
The movie in which "Wonder Woman" will first make her appearance - Batman vs. Superman: Dawn of Justice – will, as the name suggests, be another film about DC comic characters Superman, Batman and Wonder Woman. The movie producers have also confirmed that the film will feature Aquaman as well. He will be more prominent in 2017's Justice League Part One and later will come in his solo superhero flick of 2018 – "Aquaman", The Inquisitr reports.
Last month, Warner Bros CEO Kevin Tsujihara announced the DC slate at an investor meeting that includes new DC. Justice League films like Batman, The Flash, Green Lantern, Aquaman among others.