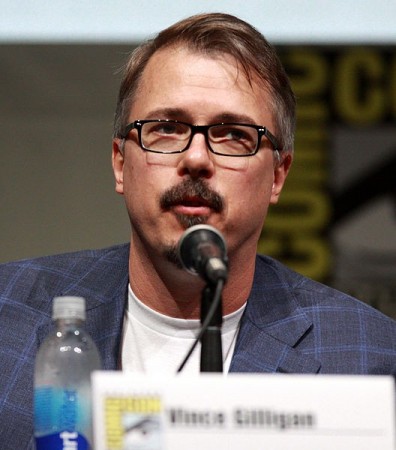 In yet another classic example of how an award can work wonders, the creator of the Emmy winning 'Breaking Bad', Vince Gilligan's crime drama series 'Battle Creek,' which was shelved in 2002, has been revived to air on CBS.
According to several news reports, CBS has struck a deal with Gilligan to produce and air 13 episodes of 'Battle Creek', an elite police drama series. The production will be led by 'House' creator, David Shore along with Sony TV.
Gilligan had apparently written the series in 2002 for CBS. While the script got held off then, we are talking about the hottest name in TV industry here, and anything that has 'Gilligan' written on it shall not be denied.
The story of 'Battle Creek' revolves around two detectives who have completely different perspectives about crime and life in general as they tackle the baddies of the city of Battle Creek, Michigan, reports The Verge.
Clearly, Gilligan seems to have struck gold because CBS has committed to pay for all the episodes even before they are produced, reports the New York Times. Payments are usually made only after the production is complete. Financial costs of the series have not been revealed yet, however, the budget is estimated to be something between $35 million and $45 million.
Gilligan has also expressed interest in directing the first episode of 'Battle Creek'.
While 'Breaking Bad' is wrapping up its fifth season, offers continue to pour in. Gilligan is also attached to another project with AMC and Sony TV - a spinoff of 'Breaking Bad' titled 'Better Call Saul'. This particular series is a prequel focussing on the life of Saul Goodman (Bob Odenkirk), before he became Walter White's (Bryan Cranston) lawyer, reports The Huffington Post.