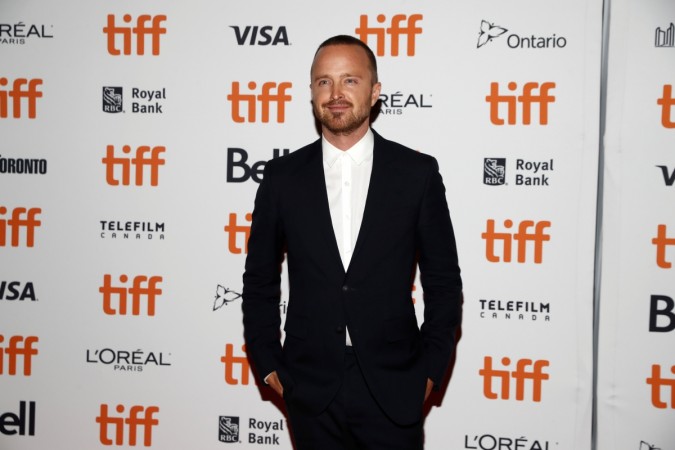 Emmy Award winner and former 'Breaking Bad' actor, Aaron Paul will be joining the cast of HBO's hit series, 'Westworld' for its third season.
While, it's been confirmed that Paul will be a regular on the show, details about his character are yet to be revealed. Paul seems to be following the footsteps of his 'Breaking Bad' co-star, Giancarlo Esposito who appeared in a cameo in 'Westworld season 2'.
Created for television by Jonathan Nolan and Lisa Joy, 'Westworld' is a science fiction thriller based on a 1973 movie of the same name. Viewers predict that season 3 of the HBO show will be visually different from the previous 2 seasons.
Majority of the hosts from the first 20 episodes are either dead or departed from the park including Evan Rachel Wood's character, Dolores and Bernard, played by Jeffrey Wright.
After the first season of 'Westworld', Wright told the Hollywood Reporter, "I'm excited to explore the idea of host as guests, as Bernard and Dolores are guests now. The mirror reflection seems that it's turned on this new [incarnation of] Westworld, and that is the human world. I think the exploration now of [pretending to be] human inside this world as hosts could be rich territory. Once again, it seems there's a possibility, again, without having read one word of season three, that the worlds are turned upside down and inside out once more."
Aaron Paul is also currently shooting for 'Are You Sleeping', in which he stars opposite Octavia Spencer and Lizzy Kaplan. The actor also recently starred in Hulu drama, 'The Path'.
However, his iconic role of Jesse Pinkman on the critically-acclaimed AMC series 'Breaking Bad' remains his best onscreen performance so far. He received four Emmy nominations and won three for his fine acting on the show. His other credits include films like 'Triple 9', 'Eye in the Sky', 'Long Way Down', 'The Need for Speed' and 'Come Find Me'.
Meanwhile, 'Westworld' recently received 21 Emmy nominations for its second season, including the best drama series award.