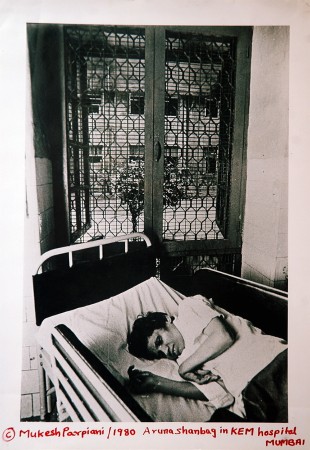 Aruna Shanbaug, the nurse who was in coma ever since she was brutally raped by a staff member of Mumbai's KEM Hospital in November 1973, died on Monday morning. She was 68.
Who is Aruna Shanbaug? World's Oldest Comatose Patient Dies after Living in Vegetative State for 42 Years
Shanbaug was brutally assaulted and raped by wardboy and cleaner Sohanlal Bharta Valmiki at the age of 26.
The doctors treating Shanbaug had last week found that she was suffering from pneumonia and put her on ventilation in the state-run KEM Hospital.
The accused had throttled her neck with a dog chain, resulting in her comatose state for 42 long years, NDTV reports.
An author and writer of 'Aruna's Story', Pinki Virani, had requested euthanasia for Shanbaug, who was being fed forcefully for the last 42 years. Virani's appeal was, however, rejected by the Supreme Court in 2011 as her plea was strongly opposed by KEM Hospital's former and present staff members.