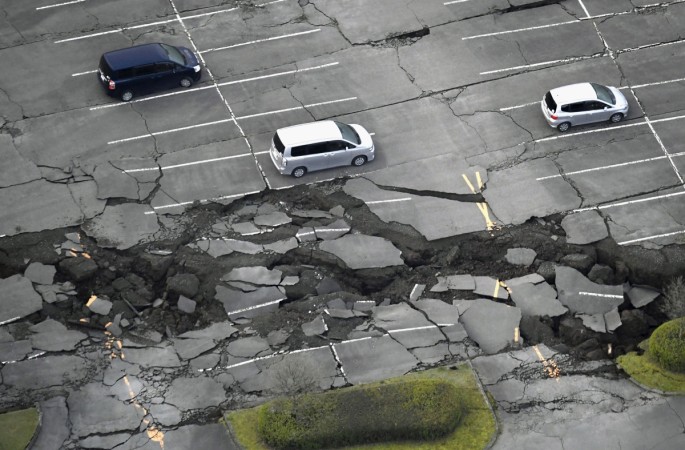 A massive earthquake of 6.8 magnitude hit Myanmar on Wednesday afternoon, according to the US Geological Survey (USGS).
The quake struck 143 km (88 miles) west of the city of Meiktila, the agency said. The epicentre of the quake was located in central Myanmar.
Tremors of the quake were felt in Bihar, West Bengal and Assam. Metro train services in Kolkata were suspended and a number of offices were closed.
The powerful quake shook buildings in Myanmar's biggest city of Yangon and tremors were also felt in various regions across the country.
6 p.m. IST: Multiple pagodas and other traditional structure in Bagan were also severely impacted in the Myanmar earthquake. Tremors of the quake were also felt in Mandalay, Myanmar's new capital Naypyidaw and Yangon.
5:45 p.m. IST: The earthquake has caused severe damage to the Sulamani Temple, parts of which can be seen crumbling during the tremors. No injuries have been reported yet.
5: 20 p.m. IST: Security guards at BTS Ploenchit in Bangkok are stopping people entering the train station as strong tremors were felt in the area too.
5 p.m. IST: Metro services which were temporarily suspended in Kolkata have been resumed.
4:50 p.m. IST: People evacuate their houses after tremors were felt in Patna, Bihar.
4:20 p.m. IST: People in Bangkok took to Twitter to post the videos of office buildings shaking in that region too.
The light fittings in this office located in CentralWorld Bangkok could be seen shaking while people tried to vacate the building amidst the tremors.
No immediate reports of any casualty were known. More details of the quake are awaited.
Also Read: Myanmar earthquake: Everything we know so far about the tremors and their impact in India