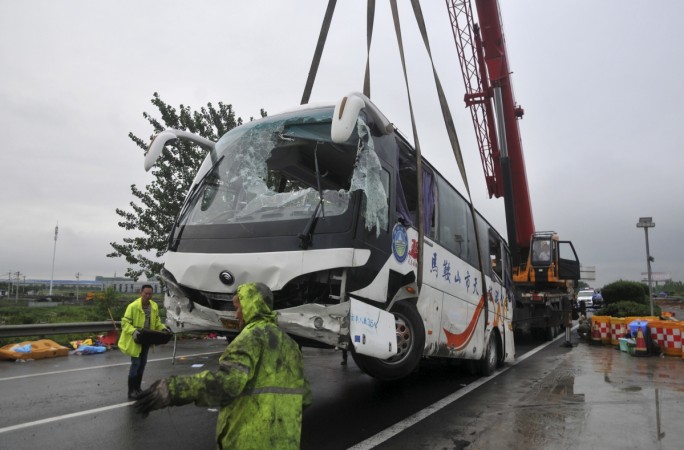 At least 10 people have been killed and 32 others injured after a bus overturned on G80 Guangzhou-Kunming Expressway near Nanning in south eastern China on Sunday.
According to the local police, the accident took place at 10 a.m. local time on the road between the provinces of Yunnan and Guangdong, Sputnik International reported citing the Sina news website.
Around 47 people were in the bus when the accident happened. The deceased includes the driver of the bus, according to media reports.
Local authorities have reached the spot and are examining the wreckage, while the injured have been shifted to a local hospital.
An investigation panel has been formed to find out the cause of the accident. Rescue operations are underway.
#BREAKING 10 dead, 32 injured after bus overturns on G80 Guangzhou-Kunming Expressway near Nanning, Guangxi, S China pic.twitter.com/Tl3xn0yT9V

— CCTVNEWS (@cctvnews) August 28, 2016