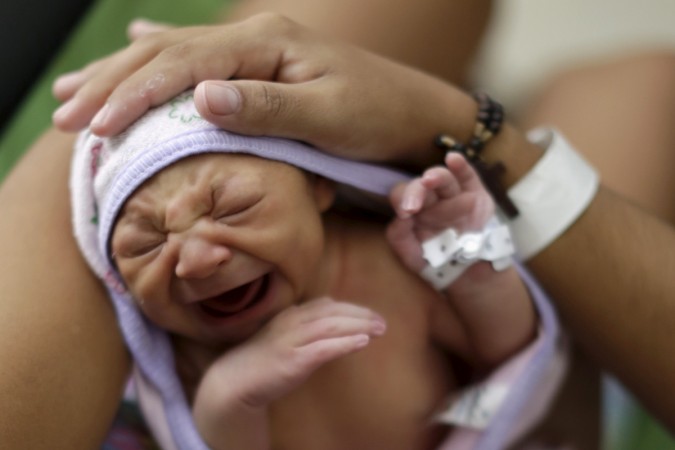 Brazil and U.S. researchers have started to research whether there is indeed a link between the Zika virus and microcephaly, a rare birth defect characterised by an abnormally small size of a baby's head. "The initial results of the study are expected by spring", a senior official at the U.S. Centers for Disease Control (CDC) told Reuters.
U.S and Brazilian research scientists are set to visit João Pessoa in the state of Paraíba, Brazil, on Monday to conduct one of the biggest government-led studies, enrolling 100 mothers and their babies with microcephaly. These will be matched with 300 to 400 pairs of healthy mothers and their babies.
On Thursday, a study in Brazil, involving pregnant women, reportedly confirmed the presence of Zika virus in the amniotic fluid of two pregnant women, thereby strengthening the theory of an association of Zika virus with microcephally.
Brazil, which has seen a sudden spike in microcephally cases, has been one of the worst hit countries in the world. Over 500 cases have been confirmed since the start of the outbreak and 3,900 additional suspected cases are being investigated.
The new study will examine babies already born with microcephally and their mothers to determine whether Zika or some other infection caused their malady.
"What we're trying to do is to better define the association between children that have been diagnosed with microcephaly and whether or not they might have evidence of congenital Zika virus infection," Dr. Erin Staples, a CDC medical epidemiologist leading the study in Paraíba, said.
The current diagnosis testing Zika virus is limited because Zika closely resembles the Dengue virus. The team is hopeful of achieving a breakthrough by taking samples from both mothers and their babies.
The World Health Organisation, however, said that it could take few months to establish a link between the Zika virus and the birth defect.
"It is not that we are waiting for a magic bullet, of one of these new fancy, potentially important new technologies, but a lot can be done in terms of controlling this outbreak and massively reducing the disease burden with currently available tools and strategies." Dr Pedro Alonso, Director Global Malaria Programme, WHO, said in a news conference in Geneva, Agence France-Presse reported. The WHO declared the Zika outbreak an international health emergency on Feb. 1.