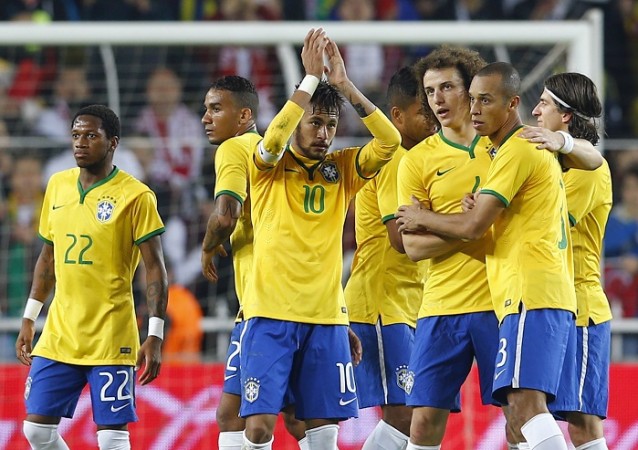 Brazilian publication O Estadao has alleged CBF (Brazilian football federation) of "selling" the Selecao national team to its commercial partner, with coaches having no powers to select the team for nearly ten years now.
A report in the Sao Paulo newspaper claimed that the CBF secretly signed a contract in 2006 with ISE, a firm based in the Cayman Islands, giving almost total control to the company to decide player selection for international fixtures.
The Brazilian manager and his coaching staff were relieved of their powers, with the firm – a front for Saudi Arabian company Dallah Al-Baraka – only calling up "marketable" players for the national team.
The publication also claimed that the terms of the contract entail the CBF to seek permission from ISE if they want to call up new players, who, in turn, are selected only if the firm felt the players have "an equal marketing value."
The report added that a select number of players chosen by ISE need to play in each and every international game, with the CBF having to bring in equally-reputed players, in case a chosen player is unable to play due to injury.
"The CBF will ensure and guarantee that these players who are playing in official competitions participate in any and every match," states a clause in the alleged contract signed between CBF and ISE, according to O Estadao.
"Any changes to the list shall be communicated in writing to ISE and confirmed by mutual agreement."
"In this case, the CBF will endeavour to replace with new players of a similar level, with respect to marketing value, technical skill and reputation."
Furthermore, the contract reportedly states all rights pertaining to broadcast and copyrights will all be handed over to ISE.
The Sao Paulo publication claimed that the ten-year contract was initially signed between the two parties in 2006 and renewed by former CBF President Ricardo Teixeira in 2011.
Any breach of the contract resulted in ISE obligated to pay only half of the agreed match fee, believed to be in the region of £660,000 ($1.05m).
The contract ended with a clause that both parties will treat the contract as confidential.
"All terms and conditions of this agreement shall be treated as confidential by the parties and neither will disclose them."
The CBF have denied the existence of such a contract, insisting that the report by O Estadao are based on "unfounded suspicions."