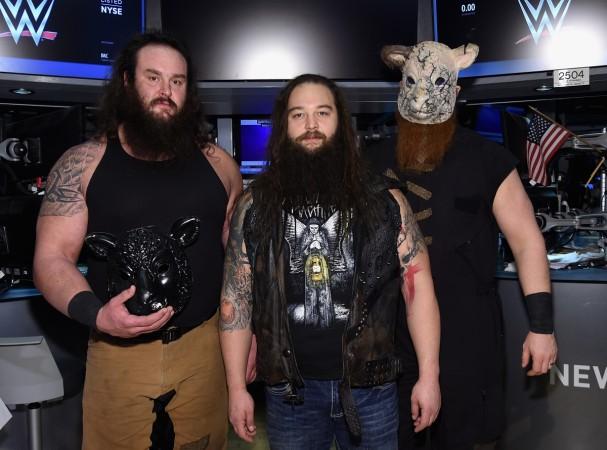 Shocking news has come in from the WWE circles this week that the wrestling superstar Bray Wyatt's wife Samantha Rotunda is filing for divorce against her college sweetheart over an extra-marital affair. The mystery girl is learned to be WWE announcer Joseann Offerman, better known as JoJo.
Known for her appearances on WWE TV wearing short and body-hugging dresses, the 23-year-old American beauty, who made her WWE debut in June 2013, has left the 'Eater of Worlds' Bray Wyatt smitten, since earlier this year.
Samantha, 31, meanwhile, has been living separately from Bray Wyatt (real name is Windham Rotunda) since March.
It is only now that she has filed for an official divorce in Florida. They married in 2012 and have two daughters -- aged four and six.
"Samantha is saddened by the divorce as she and the husband have been together since college (Troy University in Alabama)," Samantha's lawyer, Ray Rafool, told the Daily Mail.
"But she hopes that all may be resolved amicably and as soon as possible so that she and their daughters may move forward with their lives."
Wyatt's reported current flame JoJo, meanwhile, appeared in the WWE and E! Network's reality TV show Total Divas back in 2013. She is yet to compete as a pro wrestler in the WWE, but is an Instagram star already with almost 480k followers!