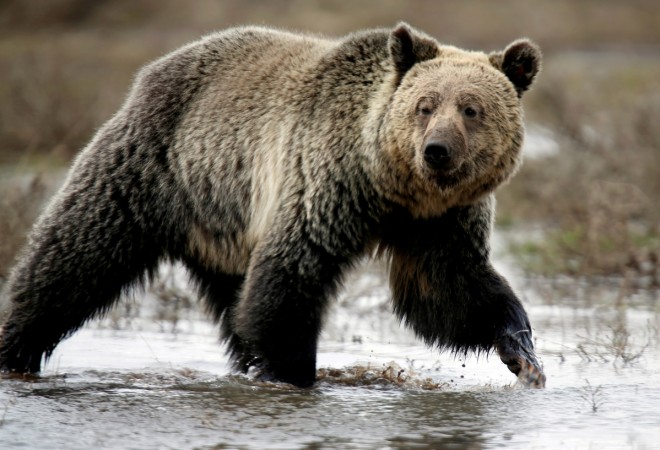 A video of a police officer breaking a car window to save a bear trapped inside has gone viral. The footage is reportedly from California's Placer County and the Sheriff's Office took to Twitter to post it.
If reports are to be believed, the animal made its way into the car near Lake Tahoe while looking for food but ended up getting locked inside. As it turned out to be impossible to open the door, the police officer decided to break the window to free the bear.
"The bear got into a Subaru Outback in Carnelian Bay and destroyed the interior so badly that the doors couldn't be unlocked. It was decided the safest way to get the bear out of the car was to break the window. Deputy Lade was brave enough to break the window, allowing the bear to jump out and flee into the forest," the Sheriff's Office wrote in a Facebook post.
In the video, the officer could be seen trying multiple times before actually managing to shatter the window. As soon as the glass was broken the bear was seen climbing out from the broken window and running away.
The sheriff office also said that the bear got into the car probably after opening the door. "They can open car doors and it happens A LOT!" the post further read.
The video has been viewed more than 2,04,000 times and shared 4,000 times.
One Facebook user said: "Hope the owner is insured. Imagine explaining this one!! Great job Officer Lade!"
Another user also shared some facts: "I don't care how GOOD you lock your Car, if you have ANY Kind of FOOD in it...The BEARS will open your car, like a CAN OPENER!!!! You are in there World... Please Be Safe..."
Check out the video here: