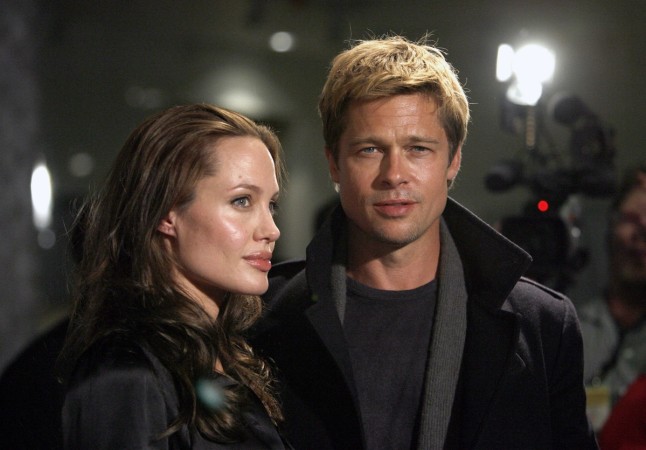 Hollywood power couple Angelina Jolie and Brad Pitt's love story has come to an end, with Jolie announcing on Monday that she has filed for divorce from her husband of two years. They fell in love almost 12 years ago on the sets of Mr and Mrs Smith. The exact reason for their split remains a mystery, and her statement that the decision to part ways was made for the health of her family has only piqued interest in what went wrong between the couple.
Here are five reasons that may have contributed to Brangelina's demise
Marion Cotillard: Jolie reportedly filed for divorce after a private investigator provided the actress with proof that her husband was being unfaithful with his Allied co-star Marion Cotillard. "She hired a private eye because she felt that he was fooling around with her on the set, and it turns out, he was. And that was the final straw,'' a well-placed source was quoted as saying by Page Six.
Jolie's female friends: Pitt isn't too happy with Jolie's friendship with Arminka Helic and Chloe Dalton and he has reportedly branded them a "coven" after he felt Jolie had been "brainwashed by her inner circle," reported the Sun. "He felt she [Helic] and Chloe, who seemed to travel everywhere with the family, were brainwashing Angelina from the start. The rows they had at the London house were legendary. It was utter carnage," a source said.
Pitt's parenting style: Jolie does not approve of her husband's parenting style and, therefore, has sought full custody of their six children -- Maddox, Pax, Zahara, Knox, Vivienne and Shiloh.
Jolie could not 'control' her husband: Rumours are rife that Jolie was a controlling partner who wanted Pitt to follow her orders. As per a HollywoodLife source, Jolie was interfering in her husband's personal as well as his career. " She even wanted a say in what roles he took and what projects he chose to put his energy into. She wanted to control his personal life as well as his career. But Brad would agree with her in person and then when she wasn't around he would do whatever he pleased and when Angelina found out, as she always did, it made her feel frustrated beyond no end," the source added.
Pitt's alcohol, weed and anger issue: Another factor that contributed to the demise of Brangelina is Pitt's excessive use of weed and alcohol. According to the Sun, Pitt was working on these issues when Jolie blindsided him by filing for divorce.
"He offered to improve and even go into intense therapy. The reality is Brad's still madly in love with Angelina. He adores her and never intentionally tried to hurt her," a source said. "Yes, he did drink and smoke weed. And yes, they did have fights where he'd raise his voice. He knows he needs to improve and is trying to make himself a better person for the sake of the children."