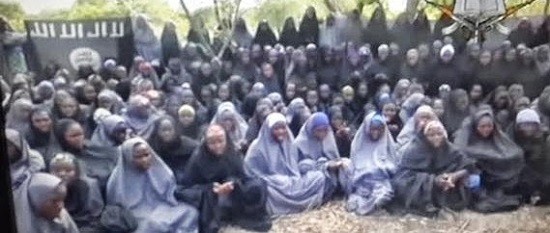 In an unexpected turn of events, many girls, who were recently rescued from the clutches of the radical Islamist group in Nigeria - Boko Haram, were so transformed during their captivity that they opened fire on the rescuers in an attempt to help the militants escape from the Sambisa forest.
Earlier this week, the Nigerian military raided four Boko Haram camps in the Sambisa forest and rescued 200 girls and 93 women. However, during the initial assault, many women and girls stood as human shields and even fired on the soldiers.
The Nigerian soldiers were later able to subdue the women, but by then many of the Boko Haram militants had escaped. A CNN report noted that a female hostage and a soldier were killed during the rescue operation.
There is now much concern about the rescued girls and women as mental health experts treating the Boko Haram hostages fear that some of the rescued require intensive psychological counselling as they have been brainwashed into believing the group's ideology.
Some of the victims, who were forced to marry Boko Haram fighters, have developed strong emotional attachment to their captors.
"The trauma suffered by the (abducted) women and girls is truly horrific," Netsanet Belay, Amnesty International's Africa director for research and advocacy told The Guardian. "Some have been repeatedly raped, sold into sexual slavery or indoctrinated and even forced to fight for Boko Haram."
According to Nigerian local media sources, in total 500 women and girls have been rescued in recent weeks after the Nigerian army flushed out the Boko Haram militants from their hideouts in Sambisa forest.
The Nigerian authorities said that the Boko Haram hostages were held in atrocious conditions inside the camp. "Whoever they may be, the important thing is that Nigerians held captive under very severe and inhuman conditions have been freed by our gallant troops," defence spokesman Chris Olukolade told Van Guard.
While there is still no confirmation on whether the 200 girls were among the hostages rescued by the Nigerian army, Olukolade expressed hope that the army "was hopeful of finding more hostages inside Sambisa".