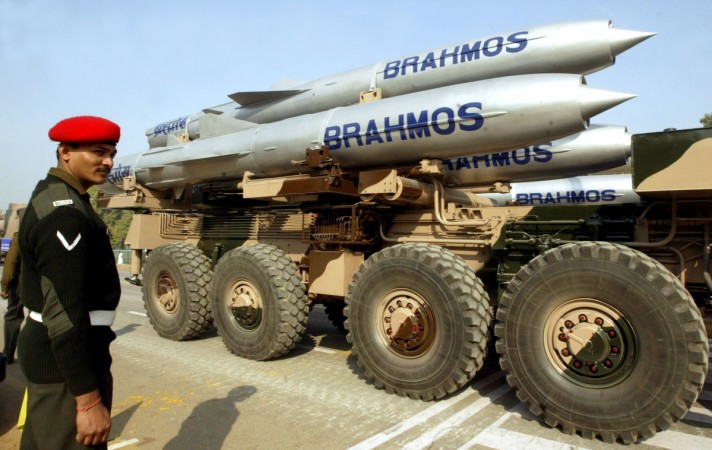 After over two years of work, HAL has completed the integration of BrahMos thermonuclear cruise missile with Sukhoi-30MKI, modifying the Russian-made aircraft. It's a move that will eventually allow India to order surgical strikes to destroy targets about 300 km away as the Indian Air Force (IAF) moves towards an indigenous missile era.
HAL director S Subrahmanyan, who led the project, said the first test flight of the BrahMos missile with the modified Su-30MKI with will be conducted in March. "The initial requirement is for two Su-30MKIs with BrahMos. The first one will fly in March and we will take up the second one in line," he said.
The crucial ground vibration test was completed in late 2014, confirmed HAL chairman RK Tyagi.
First conceived in July-August 2012, the project seeks to integrate 216 air-version missiles with 42 Sukhoi fighters.
A retired Air Marshal told The Times of India, "All our fighters have origins in other countries (Mirage in France) and they come with certain configurations. While minor modifications have been carried out in the past, to be able to mount an indigenised cruise missile is an achievement."
He added that this would lead to the integration of crucial weapon systems and pave the way for IAF to look at mini missiles.
According to HAL sources, a conservative deadline for the integration of the second Su-30MKI would be about 13 months.
Several key assessments and changes including modifying load bearing members (components) of the aircraft, the stress analysis, dummy missile mounting, modifying load bearing members (components) of the aircraft etc. have been completed in the last 6-7 months.
According to sources, the Russians added modifications to the fuselage in order to accommodate the nine-metre-long missile, which was among the most challenging tasks.
Another HAL director said that while the experience helped in the Su-30MKI project, the team faced a lot of obstacles during the upgradation of the MiG-21BIS which today boasts of four new missiles.
"We had to modify the engine to avoid problem of shut-off," he said.