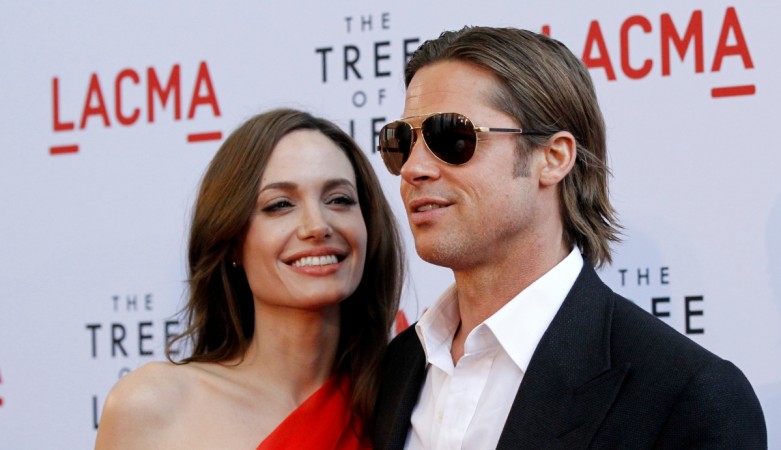 Is there a Brangelina reunion taking place? Hollywood Life claims so. The gossip website reveals that Brad Pitt and Angelina Jolie could be coming together on the occasion of Halloween.
Apparently, Jolie has reached out to her estranged husband to invite him to celebrate Halloween with the children. The website says that the move is for the sake of her children.
Also Read: WHAT! Brad Pitt and Angelina Jolie's relationship was '12 years of hell'?
"Angie invited Brad to go trick-or-treating with the kids next week. She knows how much he loved going out with the kids during the one holiday where they could all be disguised and blend in like regular people," an insider close to Jolie told the website.
"Brad has been through a lot this year and Angelina knows that he will forever be a part of the kids lives so why not invite him along? Angie figures they need to learn how to spend time together for the sake of the kids," the source continued.
But is Pitt up for it? Apparently not. The informant shares that Pitt hasn't given her a concrete answer because he is not in a state of mind to spend time with Jolie yet.
"Brad isn't having it and has not given her a clear answer. He has been busy working a lot and is leaning towards not participating in the trick-or-treating with the kids and his ex. He has his own fun stuff planned with the kids to celebrate Halloween and they don't include Angelina. He is not in a place where he wants to spend time with her right now," the insider explained.
The actor has expressed how difficult it is for him to move on from the life-changing event. While he took part of the blame when he spoke to GQ, it was recently reported that the break up has been impacting his work as well.
A few weeks ago, the 53-year-old apparently stormed off the sets of Ad Astra, a sci-fi thriller he has been shooting for. So it is understandable that he wouldn't want to lose his cool and hence, he is avoiding any kind of interaction with his estrange wife.