Brad Pitt's rumoured girlfriend American-Israeli architect Neri Oxman reportedly left him following the actor's custody battle with Angelina Jolie. The 42-year-old MIT professor apparently does not want to get involved in the couple's family drama.
According to a report in Radar Online, Pitt was crushed to see Oxman with billionaire hedge funder Bill Ackman, and have to been trying to reconnect with her. An alleged source said: "Brad isn't giving up on Neri and has been calling her nonstop to try and get her to take him back."
"So it was a shock when he saw her with Bill," the insider added.
"Neri was spooked away from Brad because he had to take Angie to court just to get to see his kids this summer. Dating Brad was creating enough stress and headlines, but once Angie made it clear the custody battle was going to become a circus, Neri was out!" the source shared.
Meanwhile, Jolie and Pitt are embroiled in a child support battle. The actor's team filed papers claiming that he has already paid Jolie millions in child support and loans.
Following that, her team issued a statement to Us Weekly regarding the issue on 8 August. Samantha Bley DeJean of the Law Offices of Bley and Bley stated: "Angelina's filing of yesterday was both legally appropriate and factually accurate in all respects. What has been filed by Brad's side today is a blatant attempt to obfuscate the truth and distract from the fact that he has not fully met his legal obligations to support the children."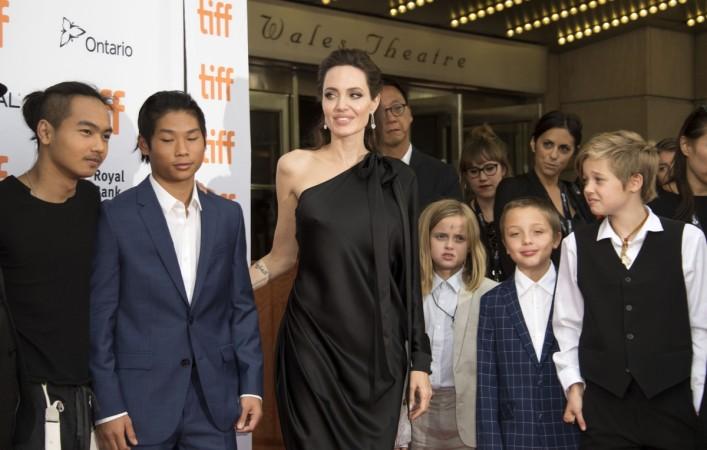 "Following the incident of September 2016, Angelina and the children needed to move from the family home, which Brad chose to keep, including all of its contents. Brad was asked to assist in the expense of a new home for Angelinaand the children, but instead he loaned Angelina money, for which he is charging her interest on a payment plan. Angelina will of course honor that loan. A loan is not; however, child support and to represent it as such is misleading and inaccurate."
"Angelina is asking Brad to pay 50 percent of the children's expenses. He has not. Angelina has had to shoulder the majority of those without his contribution for the past two years. Child support is not optional in California. Typically a father of means would pay these expenses voluntarily without the need for a request or court order. We are hopeful that this can be resolved without further delay or posturing," the note read.