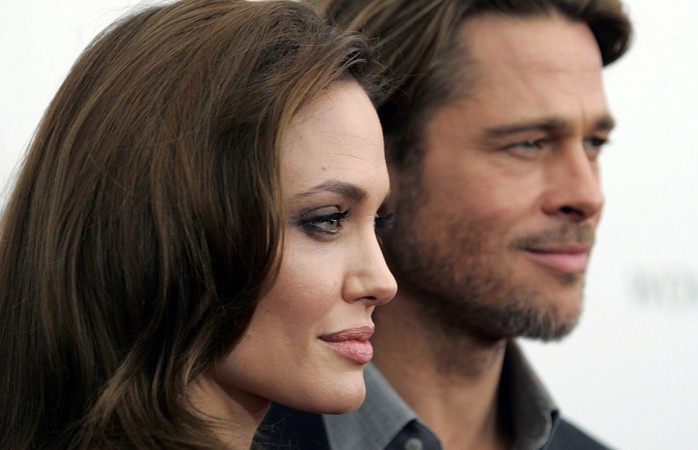 One of the reasons why Angelina Jolie filed for divorce from her partner of 12 years was because he got physically and verbally abusive towards one of their children. Ironically, the actor had joked about hitting his children back in 2011 while promoting The Tree of Life, a movie where he plays a dad who often loses his temper around his children.
"I beat my kids regularly," Pitt said at the time. "It seems to do the trick. And I deprive them of meals." Pitt was obviously kidding around at the time, but now five years later his words have come back to haunt him.
According to reports, Jolie filed for divorce after Pitt and their eldest son Maddox got into a scary fight on a private plane on September 14. HollywoodLife reported that sources close to the actor has since confirmed that such an incident did take place and the 52-year-old actor did put his hands on his son. But a footage of the incident, which is currently doing the rounds, shows no such physical abuse.
"Brad is seen yelling a lot during it, but nothing physical," a source told Us Weekly. Pitt was reportedly drunk, Maddox "got in [his] face" while trying to defend Jolie.
A member of Pitt's staff too dismissed these physical abuse claims, stating to the Sun that Pitt is a good father. "Brad feels terrible for the kids. He also feels that what is being said about him isn't accurate and fair. I don't believe it is either… He's kind and really nice with the kids. Brad is an easy-going guy. He's a good father."