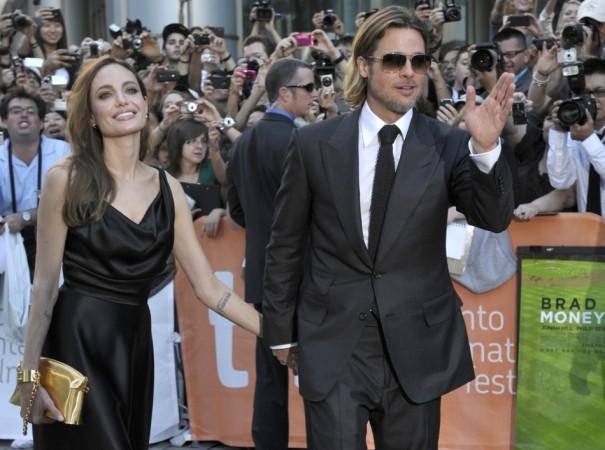 Hollywood couple Brad Pitt and Angelina Jolie sold the first picture of their twin children at a whopping price of $14 million.
According to the celebrity duo, the decision to sell the first photo of their twins Knox and Vivienne to a news outlet is to ensure protection from paparazzi.
"It's a very strange thing to be selling photos of something that's very intimate and personal. And those of which you want to protect," Pitt told the media.
"But we knew there was a bounty on our head ... and we know the lengths they (the paparazzi) go to to get that shot. So we figured, 'Let's cut it off in the beginning,' and instead of that money going to people I do not respect, we would make some good out of it," he explained.
Speaking about the hard life of celebrities to refrain from media glare the actress says, "We have to plan an escape every day just to get out of the house -- kind of a Mission Impossible with decoys, and that's the life we live in, and that's the one we asked for."
A media report indicates that the entire amount of $14 million has been donated to Jolie and Pitt Foundation for charity purposes.