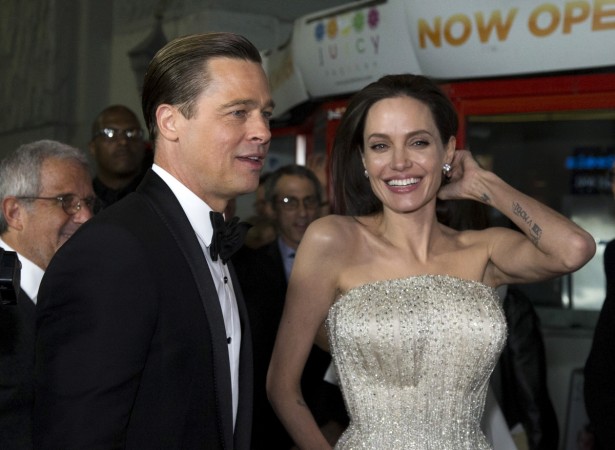 Hollywood couples are no strangers to divorce rumours, especially if you are as famous as the super-couple Brad Pitt and Angelina Jolie. In the last year alone, the paparazzi has gotten the Hollywood A-listers divorced at least five times.
This week, at least five websites have claimed that there is "trouble in paradise" and that the parents of six are getting divorced. However, putting the current tide of divorce rumours to rest, Brad Pitt and Angelina Jolie are reportedly planning to move to London with their children.
The couple is planning on staying in London for "at least six months," reported US Magazine, claiming that the family is looking to buy a home that fits all their needs. It is understood that the entire family will stay there at least until Pitt finishes shooting for "World War Z 2".
However, it is not just his duty as a film star that is pulling Pitt across the pond. He is also planning on getting some of his United Nations special envoy- related works done. "[Pitt] plans to focus on political projects dealing with the ongoing refugee crisis in Europe," US Weekly quoted a source as saying.
Brad Pitt and Angelina Jolie both are very particular about protecting their children from the paparazzi and not pushing them into doing they do not want to. On more than one occasion Jolie had spoken about how husband Pitt and herself make adjustments to ensure that their children Maddox, Pax, Zahara, Shiloh, and twins Vivienne and Knox do not feel forced into travelling any more than they want to.