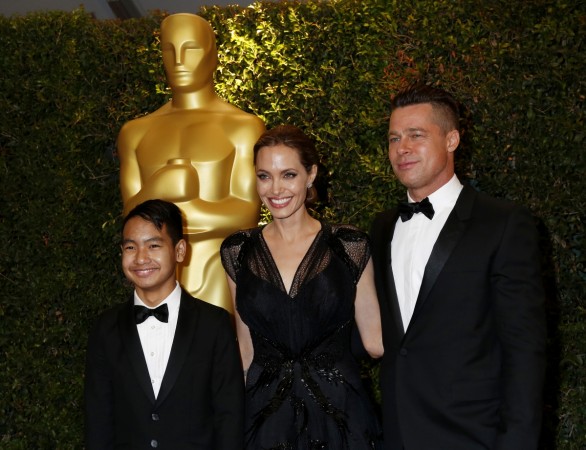 There haven't been official statements from Brad Pitt and Angelina Jolie's children since Brangelina decided to part ways. The kids have been under Jolie's custody ever since the split was announced.
While the children and Jolie are trying to get through the difficult times together, a new rumour is doing the rounds that the estranged couple's son, Maddox is "growing tired" of his mother and wishes to start things afresh with his dad. However, Gossip Cop debunks these claims.
Also Read: Angelina Jolie at the Golden Globes 2018
According to OK! magazine's sources, the teenager is taking his father's side because he understands how much effort the actor has put in to improve things.
"Madd reflexively sided with his mom because she seemed so fragile, but he must be growing tired of being her constant companion," the insider claims.
Considering that the couple's split news came days after Maddox and Pitt's mid-air controversy, the informant says the boy "now wants the chance to start over with his dad, especially given how hard Brad has worked to improve himself."
Apparently the teen "understands there are two sides to every story" and feels Pitt is the one took "the high road in the divorce." However, Gossip Cop clarifies that these claims are not true. A source told the site that he is not taking sides, nor has he had a falling out with Jolie.
In the OK! article, the tabloid cites Maddox absence at the United Nations event last month in New York City to back up their claims. However, Gossip Cop clears the air on the nonappearance as well. "Maddox stayed home with his younger sister Vivienne, who had an upset tummy. The teen didn't skip the ceremony to snub his mom. In fact, Maddox joined Jolie and his sister Shiloh for an event at the Brooklyn Academy of Music the very next night," the site reports.
In September last year, Maddox expressed that he shared a great bond with his mother when he was working with Jolie on First They Killed My Father. The Jolie-Pitt child was named executive producer as he sat on meetings, prepped for shoots and reviewed dailies.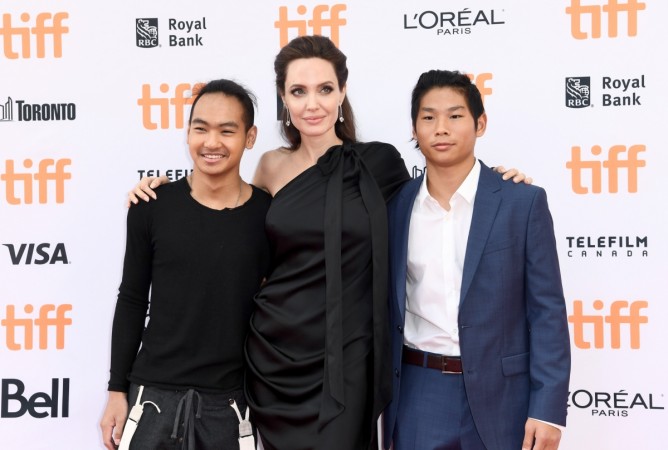 Talking to People magazine, he called his mother a "wonder" and said, "[She's] fun, funny, and easy to work with."
Regardless of the divorce, the couple is trying their best to put their children as their priorities. Sources told E! News last year, "We all have our difficult times, but as a mother, you also have a responsibility first and foremost towards the kids. They are going through their formative years and everything else comes second to that."
Angelina Jolie will make an appearance at the Golden Globe Awards 2018 on January 7. It is to see if her children – Maddox, Zahara, Shiloh, Knox, Pax, and Vivienne – will join her at the event.