The first weekend of the Premier League is over, and some teams stood tall, while some faltered, but it is Manchester United's performance against West Ham, which has caught everyone's eye. The Red Devils beat West Ham 4-0 in their opening match at Old Trafford, and have sent a huge warning to other teams in the league.
Manchester United means business this season.
After some good signings by Jose Mourinho, all eyes were on big summer signing Romelu Lukaku, who was the standout player on Sunday as the former Everton striker scored a brace to mark an impressive debut. This is something which the forward will never forget in his career.
Lukaku was amazing in front of his home fans, who were treated to an absolute dominating performance from the Belgian. If he can come up with such kind of performance week in and out, this Manchester United will take something special from their opponents to be beaten.
It is not only about Lukaku's goal-scoring ability, but what he brings to the table with his skills. He is someone, who has real power and speed and it is not easy to snatch the ball from his feet as he uses his strength on the field. His movements were brilliant and constantly troubled West Ham, which is going to happen with other teams too as the competition moved ahead.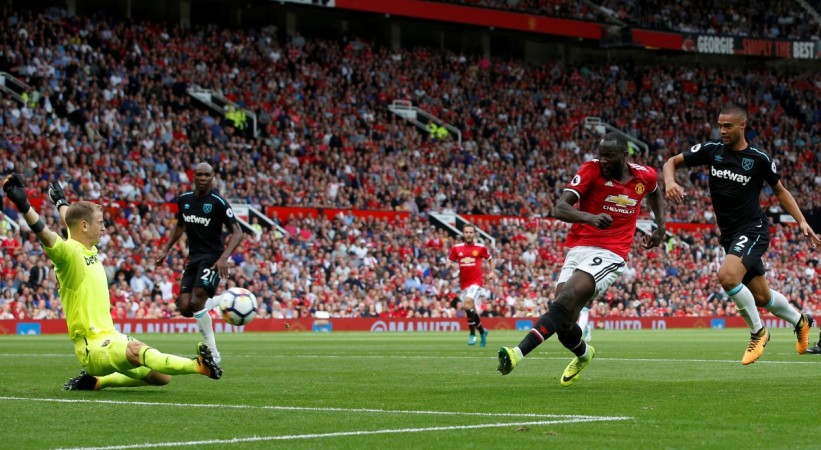 What looked most impressive was his chemistry with Paul Pogba. There is a clear understanding between the two, and the Frenchman also looked a different player as well.
One needs to credit Mourinho, who signed Nemanja Matic from Chelsea. With Matic playing the holding role in midfield, Pogba has the license to make those incredible runs, open up the defensive line, thus create and score goals. He also opened his goal account for this season on Sunday.
It is quite incredible how Lukaku has gelled so early with the likes of Juan Mata, Henrikh Mkhitaryan and Marcus Rashford. It is such things, which makes Manchester United a strong contender for the title.
Now, United have shown what they are capable of in the Premier League. All they have got to do is keep playing such football, and come May, Mourinho may win yet another domestic title in England, and this time with United.