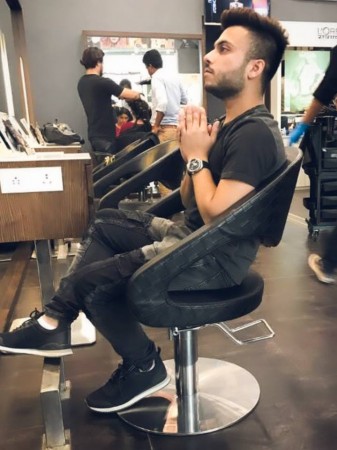 Valentine's Day is just a day away and couples already have their plans in place for the lovely occasion; but what about singles? There are many desperately looking for a date as the time is ticking. Their neck-of-the-moment trials include trying to get in touch with the long-lost ex or never-ending swipes on Tinder hoping to find a match.
Since the market is competitive, to find a date, it takes some creativity to cut through the crowd. And this Indian entrepreneur based in Gurugram has just done that. He offered to rent himself out for the special day.
Shakul Gupta posted on his Facebook page that he is ready to offer his Valentine's Day date the kind of love she wants and listed four "love packages" – starting from "holding hands" to "anything you want".
Speaking to IBTimes India, he said no one likes to be alone on Valentine's Day and therefore he came up with this quirky idea.
Before you jump to conclusion that these ideas won't work, Shakul says he has already received a few thousand applications. When asked if he has chosen anyone, he said: "I honestly don't know yet."
In the Facebook post, he also mentioned that he can pull off different personas. And, if you're someone who wants to have a lazy day just sit and relax, he could cook "any kind of food", or just watch Netflix with you.
While these are some of the pros, the cons are he cannot defend you from cockroaches or eat seafood. The "things I cannot do" list, he includes fashion and beauty talk.
Though he mentioned in the post that the applicants can use promo code to grab a "20% discount", he said that he is not charging any money for it, and that's just for fun.
Moreover, this is not the first time Gupta tried to look for a date for the Valentine's Day. Last year, he gifted five girls an iPhone 7 each apart from taking them on a ride in his Audi A4 car and having dinner at a five-star hotel.
He later posted those pictures on the social media.