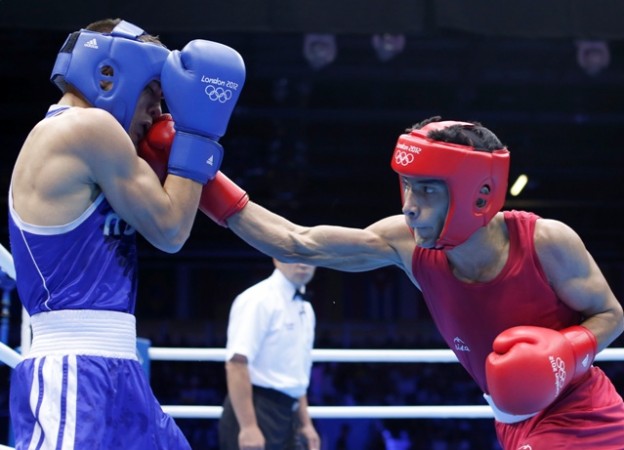 Shiva Thapa became the first boxer from India to qualify for the 2016 Rio Olympics. The 22-year-old achieved the feat in the 56kg amateur boxing category, after reaching the final of the ongoing Asian Qualifying Tournament in China Thursday.
However, Indian sensation Mary Kom failed to book her berth in the Olympics from the competition as she suffered a defeat in the last four stage. Not everything is over for the 33-year-old Manipuri pugilist as she has another chance to book a place for herself in the mega sporting event during the the World Championships in May.
Kom suffered a defeat against China's Ren Cancan in the semifinals of the tournament. According to the rules, only the gold and silver medal winners from the women's category seal their berth for this year's Olympics.
It wasn't that difficult for Thapa as he outpunched 2013 World Championship bronze-medallist Kairat Yeraliyev of Kazakhstan in the semifinal. "I want to thank god for having managed to achieve this," the Guwahati-based boxer was quoted by the Press Trust of India.
"I was very worked up about this bout, it was the most important bout for me. So I am totally exhausted and relieved at the same time. I have very little time at hand for rest and recovery as the final bout [against Chatchai Butdee of Thailand] is tomorrow itself. So, it's slowly sinking in.
"I can't thank enough my coaches and all those who supported me in this journey. I hope to come good on expectations this time by winning an Olympic medal," Thapa added.