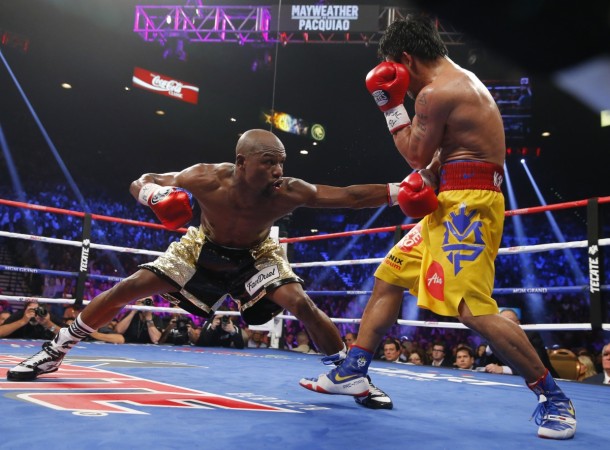 After Floyd Mayweather defeated Manny Pacquiao in May, the American stated he will fight his last bout in September, before hanging up his gloves.
Since then the world has been talking about his potential opponent for the final match. Every top boxer dreams of facing a champion like Mayweather, who opened up the possibility of fighting another great in Oscar De La Hoya.
Just a few weeks ago, Hoya hinted at a return to the ring, in an interview.
De La Hoya also stated that if he returns, he will fight the best in the sport. And talking about the best, there is no boxer who stands above Mayweather at present.
After Mayweather's tremendous victory over Pacquiao, his stature of being the best boxer has only grown.
"Oscar ... He's coming back," Mayweather said in an interview posted by BlackSportsOnline. "I mean if he wants to, we can rock 'n' roll in the same gym. ... He said he wanted a rematch, so if Oscar wants it, he can get it."
Mayweather has never lost a single bout in his career so far with 48 straight victories, and one of those wins was against De La Hoya in 2007, which is still said to be controversial.
De La Hoya even took to the social networking website stating that their last match in May 2007 had a rematch clause, but a rematch did not come to fruition.
But, talk of a possible fight between the two Americans seems premature, because it looks like De La Hoya is more than content with his retirement life and has no plans to come out of retirement. "Look, I'm retired, I'm happy, I'm content. I'm never coming back," added Hoya.
De La Hoya fought his last fight against Manny Pacquiao, which he lost in 2008.
So, with De La Hoya ruling out a possible rematch, who will Mayweather face this September? One obvious contender has to be Amir Khan, who has already expressed his desire to fight against Mayweather publicly.