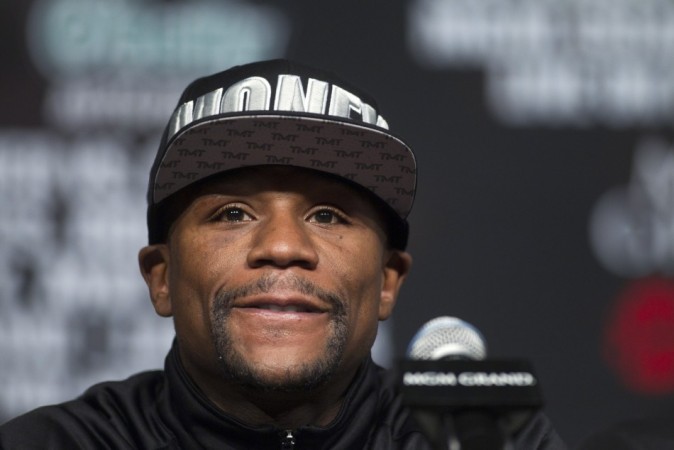 Floyd Mayweather is known for his lavish lifestyle, which included a huge collection of cars, massive house and expensive clothes, and when it comes to food, the American wants the best on the planet, which is why he has a personal chef, Quiana Jeffries, to look after his needs.
Be it 1am, 2 am, 3am, it does not matter what time, Jeffries has to be ready round the clock to prepare a sumptuous meal.
"If Champ wants a meal at three, four, five, six in the morning, I have to be ready for that," New York Magazine quoted Jeffries as saying. "He's called me at four and says, 'I want that oxtail.'"
Jeffries got an opportunity to cook for the sporting superstar only after Mayweather's chef had quit his job. The boxer's assistant came across the chef on Instagram. She was invited to Mayweather's place to prepare a meal for the pound-for-pound boxing star, who immediately hired her after having the breakfast that was set out in front of him.
The boxer's chef has still not been able to find a farmer's market, as the boxer 'wants all organic'. Sometime it does become an ordeal for the chef as well with stores closing early.
"The seafood counters always close early," she says. The chef also needs to maintain a good relationship with the managers to get special ingredients. "They all know who we work for."
Athletes are very careful about the food they consume and especially with the sport Mayweather is in to, he has to be extra careful. A slight decrease or increase in body weight may take the boxer to a different weight category as well.
Mayweather also likes the way Jeffries prepares Broccoli sauted with butter and garlic.
"He likes things with a lot of flavor," Jeffries says. "He loves broccoli. He loves it the way I make it."
Though, hot dogs may not be something appropriate for a sportsman like Mayweather, he still can't resist it.
Jeffries does her best to prepare a healthy fried hot dog. "I cut them longways, and fry them up in a little coconut oil. I spice that up the barbeque sauce, too. I add a oranges, orange zest, and other spices. He loves barbecue sauce. Everything with barbecue sauce. But that's life. You like what you know."