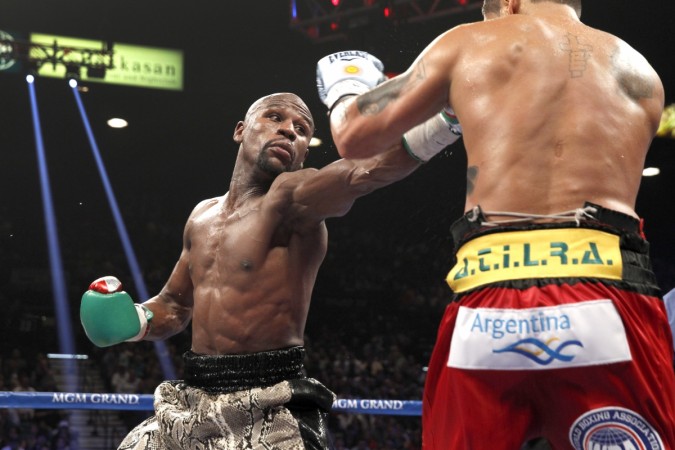 If Manny Pacquiao's trainer, Freddie Roach, has been vocal about the 2-May fight between Floyd Mayweather vs Pacquiao, the American's family members have been doing it for Mayweather as well.
It was the turn of Jeff Mayweather, Floyd Mayweather's uncle, who feels his nephew, Floyd is going to win the bout. Prior to this, Floyd's dad had been talking a lot about the fight of the century, which has been scheduled to take place at MGM Grand in Las Vegas.
But, Jeff also took a dig at Freddie Roach, who has been grabbing headlines with his take on the bout and Jeff feels Roach is trying to sell the fight.
"I think that Freddie Roach is doing what he supposed to; selling the fight. Ain't nothing gon' happen," Jeff told Dontae's Boxing Nation. "I mean Manny Pacquiao ain't knocked nobody out in eight years."
But, Jeff may not have got his facts right, as it was six years ago that the Filipino last delivered a huge knock-out blow to Miguel Cotto in 2009, which helped him win the WBO Welterweight title then as well.
After that bout, Pacquiao has fought as many as nine bouts, where has won seven and lost two. The two losses he suffered were against Timothy Bradley in 2012 and in the same year he once again lost to Juan Manuel Marquez.
Against Marquez, the match would be remembered not only for the loss, but more for him being knocked out. Pacquiao has fought 67 bouts as of now and have lost 5 and won 57 out of which 38 were knock-outs.
But, if we compare the record between the two, Mayweather's record looks superior, as he has not lost a single fight in his professional career bouts of 47, so a question of him being knocked out does not arise as well.
But, he has floored many an opponent via knock-outs as his record reflects 26 KO from 47 fights.
If the Filipino last knocked out a boxer in 2009, the American last knocked out a boxer in 2011 – USA's Victor Ortiz at MGM Grand in Las Vegas.
So, it has been around four years that Mayweather has not knocked out any boxer, but to be fair, the American has only fought five times since that bout against Ortiz.