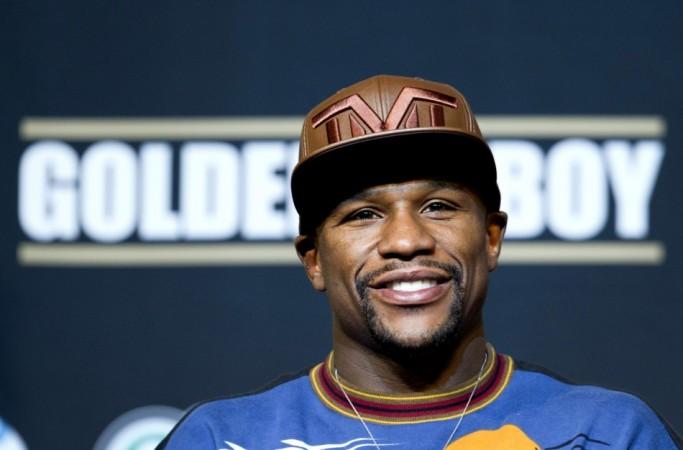 It is not only boxing fans, who are thinking about the 2 May fight at MGM Grand between Floyd Mayweather and Manny Pacquiao to be an exciting one, but the American undefeated champ also feels the same.
"From the matchup it seems like an exciting fight," Yahoo quoted Mayweather as saying. "When I mentally picture the fight, to me it looks like it's going to be a very exciting fight."
The fight has been the talk of the boxing fraternity ever since the bout was finalised. There is so much of hype surrounding the bout, which is expected to be one the richest sporting events in boxing history.
"I can't really say it's hype because this is real life," AP quoted Mayweather as saying.
"You've got two future hall of famers in a megafight."
Both the boxers have achieved a lot during their career, where the American has not lost a single bout with 47 wins, out of which he has knocked out 26 opponents. However, "Pac-Man" might have lost five bouts in his 67 fight career, but he too has been mighty impressive with 38 knockouts.
With the fight being dubbed as fight of the century, the tickets cost a bomb with the lowest ticket price standing at $1,500 (£1,005). Those who are not able to purchase the ticket can stay at home and watch it on TV, which also comes at a price of around $90 and $100 as pay-per-view on HBO and Showtime.
Mayweather appreciates those who brought pay-per-view. "I'm just thankful and I'm appreciative of whoever has bought pay-per-view, whether they were pleased or they weren't pleased," he said.
"When it's all said and done, when the book is written, they're not going to say he was a defensive wizard. They're going to say Floyd Mayweather was a winner."
There is no doubt about the fighters, who are undergoing some serious training to get in perfect shape for the mega bout. They are going to face one another fully prepared on 2 May having perfect knowledge about each other's strength and weaknesses.
"We'll see what he brings to the table," Mayweather said. "Our styles are totally different. I fight with smarts. Every move is calculated. Every move is thought out. I'm always 5-10 steps ahead of my opponent."
Mayweather is not sure if Pacquiao can make adjustments. "I don't know if he can make adjustments," he said.
"I'm able to make adjustments. He comes at different angles so we'll have to see. But he's facing a solid, strong welterweight."