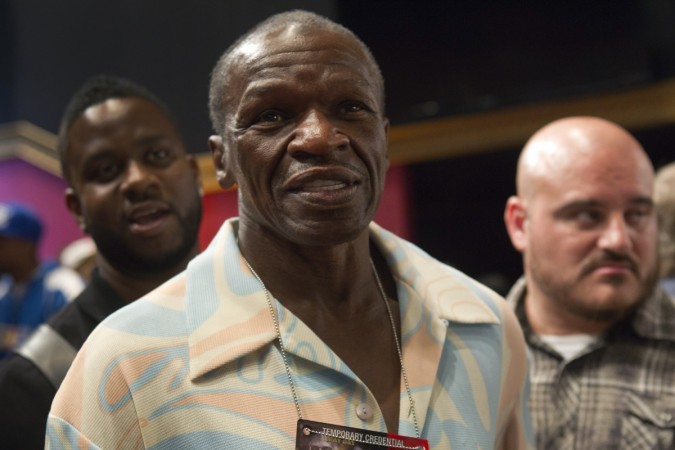 The fight of the century between Manny Pacquiao and Floyd Mayweather is inching closer with just two days remaining and one can expect a jam packed MGM Grand Garden Arena on 2 May.
Boxing fans have been waiting for this bout for a long time, and their dream of watching two of the best pound-for-pound boxers has finally come true.
The fight has received a huge response, and plenty of excitement is expected when that bell rings.
Having said that, Pacquiao and Mayweather's camp have not been quiet, as their trainers have taken a dig at one another more than once, more so Freddie Roach, Pacquiao's trainer. This has the made the fight even more interesting.
With the fight just round the corner, the hall of fame trainer added fuel to the fire, stating Mayweather only gave the go-ahead to the fight because he felt obligated.
"I don't think any fighter is afraid, but I don't think he (Mayweather) wanted this fight. He was forced into a fight he didn't want to take," BBC quoted Freddie Roach as saying.
"I just don't know why Floyd has gone quiet for this fight. His speech is very subdued."
Mayweather replied to Roach's claims, saying: "I talked trash in the past but this fight sells itself, so I don't have to."
This also establishes the seriousness of the fight. Mayweather may have earned plenty of money in his career, but there is a lot of pride at stake for both the boxers, despite being touted as the richest event in boxing history.
The American will be eager to maintain his unbeaten streak, while the Filipino wants to hand Mayweather his first defeat.
Mayweather Sr., Floyd's trainer has rarely taken the first dig, but has not been quiet as well, even if Roach has gone on the offensive more often.
"Manny Pacquiao ain't got it," said Mayweather Sr. "He can't punch. It's going to be one-sided and Pacquiao is going to be put to sleep. Good night."