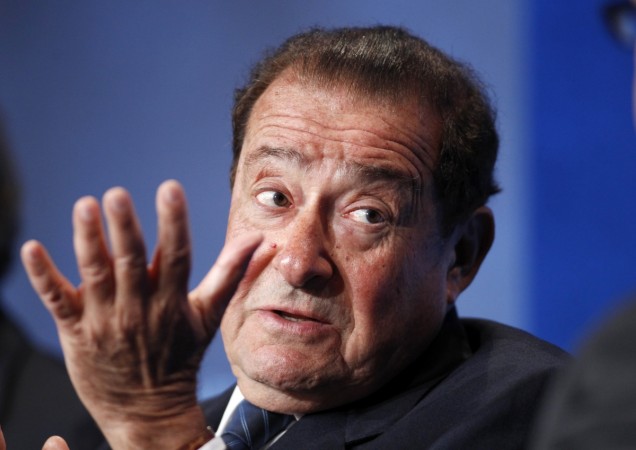 It is the people involved in Manny Pacquiao's camp, who have been talking big when it comes to the May 2 clash at MGM Grand in Las Vegas. Two such figures are Bob Arum, Pacquiao's promoter, and Freddie Roach, the Filipino boxer's trainer.
More than once, they have spoken about the fight with "Pac-Man" being termed the favourite.
But, Arum does know Mayweather, who will make it difficult for Pacquiao, pretty well. Arum has already worked with Mayweather in the past as the American fought under the Top Rank banner, but later decided to leave.
So, it is obvious that the promoter does know the strengths and weaknesses of the American, even if Arum has no doubts Mayweather is a top class fighter.
"I really think Manny's going to stop him," Arum told ESPN.
"Mayweather's an excellent fighter, no question about that, and he creates a tremendous challenge for Manny."
The American, without a shadow of a doubt is one of the best pugilists that the world has ever seen. "The Money" has not lost a single fight in his professional career with 26 knockouts in his 47 bouts till date.
Pacquiao, on the other hand, will be eager to hand Mayweather his first loss, which is also a huge ask for the Filipino, who has an inferior record to the American. Pacquiao has lost five fights in his career.
"I think Manny, at this stage, can rise to that challenge and win the fight," added Arum. "I think he has the better skill set of the two at this stage in their careers."
Talking about skills, both the boxers are amazing inside the ring. They give it their all during a fight and with a bout of such magnitude, one can expect the boxers to give everything they have, especially with so much at stake.
While Pacquiao has quick feet and an aggressive punch, Mayweather possesses the best defense in the boxing circuit. It will take some doing for the Filipino to penetrate the American's defense and land that elusive punch, which could floor his opponent.
With Mayweather's tight defense, the bout could well be decided on points, where the American stands a greater chance of landing his 48th win.