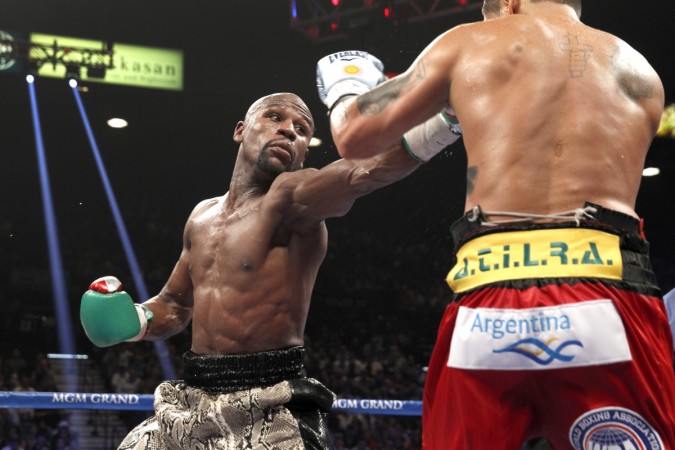 The much anticipated fight between Floyd Mayweather vs Manny Pacquiao has finally been agreed after negotiations, which had dragged on for – what looked like ages now.
Boxing fans around the world would be very happy, for there were some, who felt that the fight of the century might never take shape at all.
"What the world has been waiting for has arrived," said American Mayweather on the social networking website.
"Mayweather vs. Pacquiao on May 2, 2015 is a done deal."
Both the boxers have delivered on their promise of the bout on 2 May. They have both been vocal about their eagerness to fight one another.
"I promised the fans we would get this done, and we did. We will make history on May 2nd. Don't miss it! This is the signed contract from both fighters."
"Giving the fans what they want to see is always my main focus. This will be the biggest event in the history of the sport. Boxing fans and sports fans around the world will witness greatness on May 2."
The bout is expected to be one of the richest sporting event in history and will break all box office records as well. The pay-per-view record of 2.4 million viewers for Mayweather's fight against Oscar De La Hoya in 2007 is also expected to be shattered when the bout takes place on 2 May at MGM Grand in Las Vegas.
The American seems confident in defeating the Filipino, who has been more vocal about the bout then Mayweather.
"I am the best ever, TBE, and this fight will be another opportunity to showcase my skills and do what I do best, which is win. Manny is going to try to do what 47 before him failed to do, but he won't be successful. He will be number 48," said Pacquiao
Mayweather has an impressive record in his illustrious career, where he has not lost a single bout with 47 victories to his name including 26 knock outs.
People all around the world were expressing their excitement over Twitter as the deal between the two became official for the bout.
Also, Pacquiao expressed his happiness on Twitter about the fight being confirmed.
"I am very happy that Floyd Mayweather and I can give the fans the fight they have wanted for so many years," Pacquiao later said on Twitter.
Though, Mayweather may be a confident boxer, the Filipino would also be equally positive about the bout, for he has been one of the most successful boxers in the modern era.
He also enjoys a good record in his career with 57 wins from 64 fight, including 38 knock outs.
The countdown for 2 May officially starts.