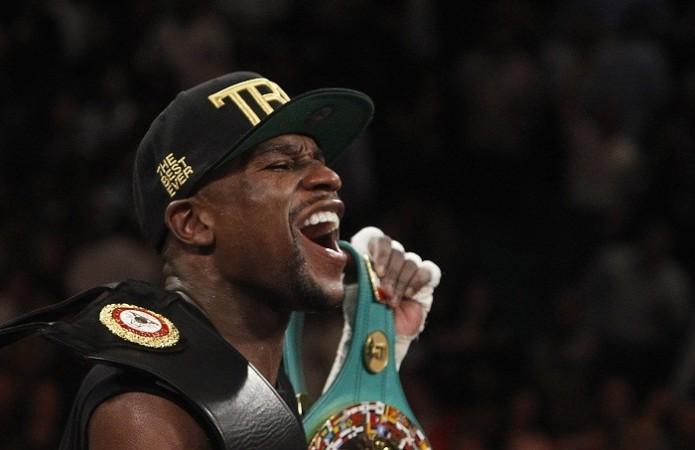 The fight of the century between Floyd Mayweather Jr and Manny Pacquiao on 2 May is still on the cards, despite not having been finalised.
Amidst such fears, Showtime boxing chief Stephen Espinoza has a back-up plan if the mega fight does not take place with Mayweather either facing Miguel Cotto or Amir Khan.
There are ongoing negotiations for Mayweather-Pacquiao fight, which are yet to see the green light. Hence, there are growing concerns that the fight might never take place in boxing history.
"He's definitely fighting on May 2," Espinoza told the Daily News in a phone interview. "His first choice by far is Manny Pacquiao. If it becomes clear that that fight is not achievable, then he would move on to either Amir Khan or Miguel Cotto."
It is not only the pugilists, who wants the fight to shape up, but fans around the world have been dreaming of the fight, which could see both boxers earn huge revenues.
"He's made it clear to us that Pacquiao is still his No. 1 priority, and that's where all our energy is focused."
Though, Espinoza might have planned for Manny Pacquiao's replacement, if the fight of the century fails to take shape, he still is optimistic about Floyd Mayweather Jr and Manny Pacquiao clash.
"I would say I'm optimistic that it can get done," Espinoza added. "We have work to do to bridge the gap on important issues, but the most important thing is that Floyd genuinely wants it and wants it badly, and from everything I've heard and seen, Manny wants the fight as well."
Several media reports suggest that the deal has not progressed due to the terms for the delayed broadcast of the joint pay-per-view between Showtime and HBO still not finalised.
Mayweather is on contract with CBS-owned Showtime and Pacquiao with HBO, hence the problems.
But, HBO has disagreed that they are an obstacle to the fight, which makes one even more curious as to where has the fight deal been stalled!
But as far as other deals are concerned such as Mayweather's choice of USADA drug testing, 60-40 financial split in favour of Mayweather and the brand of gloves, which are to be used for the bout have been agreed by Pacquiao.
There are not many issues left over the fight, but those left are of a huge importance, said Espinoza.
"We're down to the last handful of issues. So the handful of issues is small, but the importance of those issues is pretty big," he said.
"There are a few open issues on each element of the deal, on both the fighter/promoter part of the deal and the network to network part of the deal. Neither one is done yet."