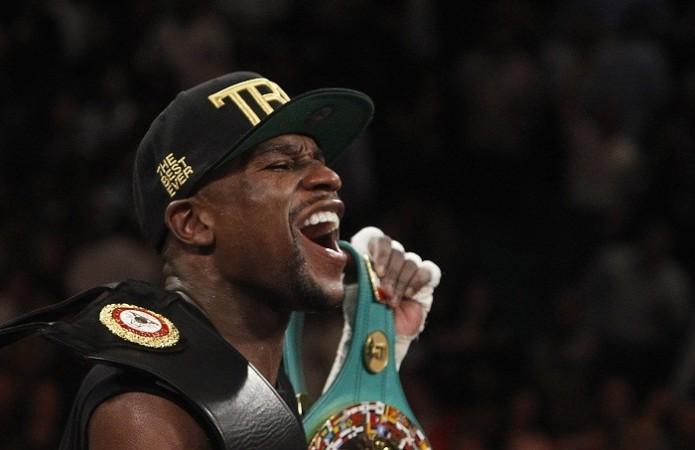 Birthday boy Floyd Mayweather confirmed his next opponent on Monday, and it is not England boxer Amir Khan.
The American pound-for-pound king, on his 37th birthday, announced his next fight, on May 3, would be against Marcos Maidana, with the WBA Welterweight champion's win over Adrian Broner in December pushing Mayweather towards choosing the Argentine.
"Marcos Maidana's last performance immediately brought him to my attention," Mayweather said. "He is an extremely skilled fighter who brings knockout danger to the ring.
"I think this is a great fight for me and he deserves the opportunity to see if he can do what 45 others have tried to do before him -- beat me."
The 30-year-old Maidana believes he is capable of beating the WBC welterweight champion in a fight which will be held either at the MGM Grand in Las Vegas or the Barclays Center in New York.
"I am extremely happy to be facing Floyd Mayweather because it will give me the opportunity to show the world that I am the best welterweight in the division," said Maidana
"I just handed a great defensive fighter his first loss and I plan to do the same to Mayweather. I don't care whether he's the best and undefeated. I will bring some real Latino power to him on May 3rd."
Adviser Leonard Ellerbe believes Mayweather, who beat Canelo Alvarez in September, will have to be at his best to stop Maidana. "We're ready to go," Ellerbe said. "Maidana's a terrific fighter, a devastating knockout puncher. It's a very dangerous fight. He's a guy that people have overlooked in the past. Floyd has got to be at his best.
"Maidana's never in a bad fight. We know that from the opening bell, he'll try to knock Floyd's head off. He's nonstop, relentless, can punch with either hand. He won't let Floyd breathe."
Khan was thought to be the favourite to go toe-to-toe with Mayweather, but the Englishman, who beat Maidana in 2010, last week revealed the American had overlooked him for the Argentine.
"No response from Mayweather or his team," Khan wrote on Twitter last week. "Fight's not happening. I should have taken the title fight last December against [Devon] Alexander.
"Very disrespected by his team. Wasted my time. Good luck to Maidana, against Mayweather.
"Can I apologise to the thousands of people who are let down. You me and everyone wanted the Mayweather fight. He's running scared."