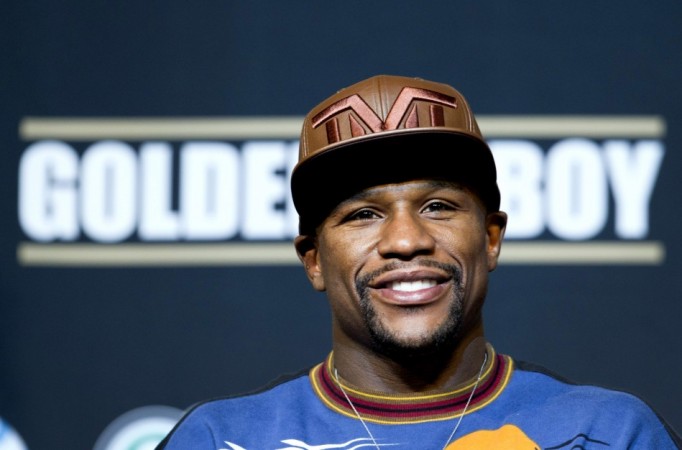 It is not only boxing fans around the world who wants to witness one of the most anticipated bouts in recent times, Floyd Mayweather vs Manny Pacquiao, but also the silver medal winner at the 2004 Olympic Games, Amir Khan.
However, as boxing fans get ready for the biggest fight in histiry, Khan is taking a more pessimistic view, as the English pugilist does not think that the clash between the two is going to take shape, despite Mayweather and Pacquiao having talked several times over a propsed fight.
Khan believes "politics" will come in the way of what would be the most expensive boxing match in history.
"'Honestly that fight will never happen, in my opinion,'' Amir Khan told BT Sport.
''I spoke to Manny Pacquiao and, obviously, we speak to Mayweather and his team. I can't really see that fight from happening, there is too much politics with that fight.''
Pacquiao is said to have agreed to all the demands that have been put forward by Mayweather's camp, which includes drug testing, higher financial split for the American, and the date.
But still something does not seem to have fallen in place, which just makes one suspicious about the fight.
Pacquiao has been so open about his eagerness to fight the American that he has even stated that Mayweather is afraid of him.
The two also reportedly met in a hotel suite to discuss the fight.
''There's different promotions teams and different management teams - I don't think they will let that fight happen,'' said Khan
''If it does happen, I'm a big boxing fan and I would love to see it.''
The fight may have not been able to come to fruition due to network issues as well with HBO having an exclusive contract with Pacquiao and Showtime with Mayweather.
But, HBO concede they are ready to allow the fight to go though. "We are not an impediment to this fight," HBO said in a statement. "We stand ready to go.
"The principals need to agree to terms and come to a deal."
But, media reports suggest the networks (Showtime and HBO) have issues with producing and directing the telecast along with the delayed broadcast. They have not been able to finalise on a deal.
The fight between the two is has been on the pipeline for many years. First, they were expected to clash on March 13, 2010, but that bout also did not come about.
"It's a fight I've always waited for but it's taken so long that I can't see it happening," said Khan.