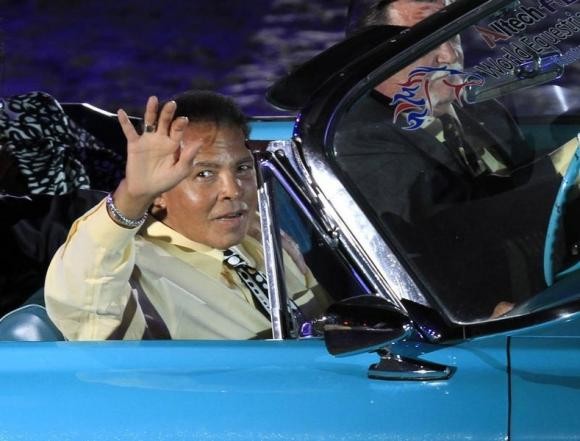 Without a shadow of doubt, Floyd Mayweather Jr is one of the best boxers the world has ever seen in the sport.
The American, who has never been shy about his wealth he has generated, does not mince with his words as well, though it is for people to believe it or not.
Similarly, Mayweather stated he is the better than Sugar Ray Robinson and Muhammad Ali.
"No one can ever brainwash me to make me believe that Sugar Ray Robinson and Muhammad Ali was better than me," Mayweather told ESPN.
One has to remember that boxing fans around the world have always felt Ali as the best boxer. The 73-year-old is also nicknamed 'The Greatest'.
Though, there might be a limited number of people, who would believe the words uttered by Mayweather, the boxer tried his best to provide some explanations as to why does he consider himself greater than Ali.
"He only ever fought in one weight class."
"Leon Spinks beat him when he had seven fights. They'd never put a fighter in there with Floyd Mayweather with seven fights."
The pound-for-pound boxer also took a chance to dig upon the strategy, which Ali adopted during his bout.
"So you gonna tell me that it's cool to lay on the ropes and take punishment and let a man tire himself out from beating you and then he basically fatigued? You hit him with a few punches and he go down and quit, and you want to be glorified for that? Absolutely not, not me," added Mayweather.
But, Mayweather, who considers him to be superior to Ali and Ray, respects them.
"But one thing I will do — I'm going to take my hat off to them and respect those guys because those are the guys that paved the way for me to be where I'm at today ..."
With such huge words, the boxer has put himself under huge pressure for his mega bout against Manny Pacquiao on 2 May at MGM Grand in Las Vegas.
What happens to his claim of being better than Ali if he loses against the Filipino is something one needs to wait and watch.