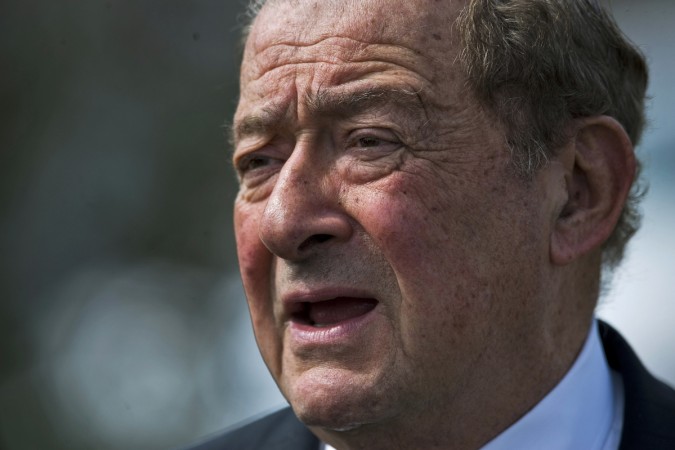 Everybody wants to be a part of the mega bout between Floyd Mayweather vs Manny Pacquiao, which has been termed as the fight of the century. It is going to be a tough proposition to even book tickets for the huge affair.
One would consider himself very lucky if he gets an opportunity to watch the bout in the venue itself, as it is going to be very expensive.
Even celebrities might have to cough up huge money to get a seat in MGM Grand in Las Vegas, where the bout is scheduled to take place on 2 May.
Pacquiao's promoter Bob Arum is receiving a number of calls, which has surprised the promoter.
"Nobody is going to get these tickets without paying for them," Top Rank's Bob Arum told ESPN 1100 in Las Vegas. "The type of calls I'm getting, it's unbelievable. I could spend the rest of the day on the phone and sell out the entire place."
Such things were expected when the bout between the two was finally agreed a few days ago. There will be a number of celebs in Las Vegas for what has also been said to be one of the richest sporting event in the world, but the celebs also need to pay for their tickets.
"The biggest block (of tickets) is with MGM. When I get a call from a celebrity, or I assume when Mayweather gets a call from a celebrity, we immediately send them to MGM and tell them to fill the order."
But, there is some bad news for the general public, as only around 1,000 tickets would be available for the event to them in the 16,800-capacity arena, with the cheapest ticket expected to be around $1,000.
"Because of the price of the tickets, MGM, for example, will only give ringside tickets to its customers who have a $250,000 line of credit," Arum said.
The fight might just be two months away, but expect tickets to be sold like hot cakes after Mayweather-Pacquiao ticket details are released. With tickets being expensive, not everyone would be a part of the most anticipated fight in the boxing history.
The fight could gross as much as $400 million.