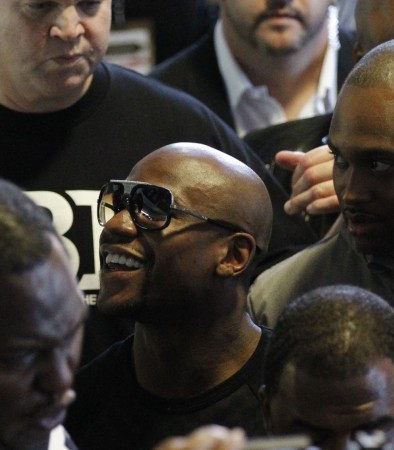 American heavyweight boxer, Eddie Chambers feels Manny Pacquiao will be shocked of Floyd Mayweather's punches, when the fight of the century takes place on 2 May at MGM Grand, Las Vegas.
The mega bout, which was agreed upon last week, has got the whole world talking and fans around the world have huge expectations from the fight, which is also going to be one of the richest events in sports history.
More than anything else, it is a bout that the world wants to witness for both the boxers have already achieved so much in their professional career. The fight could play an important role in establishing the greatest boxer in their category as well.
Chambers believes that Mayweather does not get much credit for his punches. "Pacquiao will get in there and he'll be kind of shocked of how strong Mayweather is and then how fast and how sharp and precise his punches are," Chambers told On The Ropes Boxing Radio.
"Mayweather probably hits a little harder than people give him credit for as well, so he will get that respect. Once Mayweather gets that respect out of Manny, Manny won't be coming in throwing seventeen punches at a time trying to get to him."
One look at Mayweather's career record reflects how dangerous the boxer is with his array of punches. If one does not have great punches, it would be very difficult to establish one as a great boxer, which Mayweather has been able to do so for so many years.
"It's just like when Manny Pacquiao fought Marquez, those fights were razor thin and that's because Pacquiao respected Marquez, not only his boxing ability but also his power."
"It just looks to me like Floyd Mayweather is favorite and over the course of five to seven rounds, it will start to become pretty one sided going."
Add to it, the American has remained undefeated in his professional career, where he has won 47 bouts, 26 of them being via knock out. Such stats talk highly about the American boxer, who would be eager to make his victory against Pacquaio his 48th career win.
But there are a number of experts who feel that the Filipino would be too good for the American. The Filipino also has an impressive professional career, where he has won 57 out of his 64 bouts with 38 knock outs.