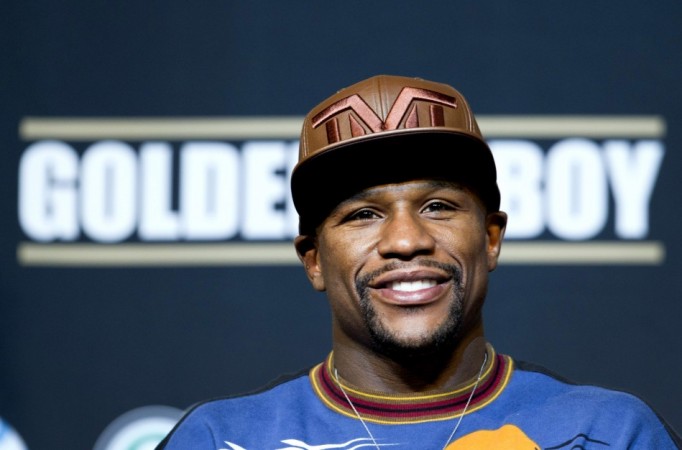 Floyd Mayweather and Manny Pacquaio have finally agreed to fight on 2 May at MGM Grand in Las Vegas, which is going to be one of the richest sporting events in the sporting world.
While some speculated that the fight of the century might not take place, as negotiations kept dragging on, both the boxers are now ready for the elusive fight after negotiations were finally agreed upon between both the camps.
As soon as the contract was signed by Bob Arum, who is Pacquiao's promoter along with the Filipino, Mayweather stated that he had no signing issues.
"Everyone was saying, Sign the contract! Sign the contract! As soon as [Pacquiao's promoter] Bob Arum signed and as soon as Manny signed, Al Haymon brought the contract right to me and I signed the contract with no problem at all," Mayweather told Fight Hype.
There were a number of instances and media reports, which suggested that the American was the one who delayed signing the contract. But when Mayweather leaked a video of a meeting between him and Pacquiao in a hotel suite a few days back, it was evident that Mayweather was more than eager to take on the Filipino.
The American boxer is now very happy for the fight to have finally seen the green light. However, he was quick to state that he was not present to criticise Pacquiao or Bob Arum.
"I'm not here to say anything negative about Bob or say anything negative about Manny. That's not my job to do. I'm a boxer/entertainer and my job is to go out and entertain and be the best that I can be. I'm just just happy that we are able to make the fight happen. I can't wait."
The fight between the two was first expected to be fought in 2010, but due to some reasons, the fight had failed to take place then.
So, it was understood that this 2 May fight at MGM Grand was their last opportunity to fight one another, face to face inside the same ring, which boxing fans around the world were keenly awaiting.
Mayweather has been one of the best boxers in the circuit and has been considered a legend in the sport. He has earned this respect from his previous fights where he has remained undefeated.
But Pacquiao is a huge threat to Mayweather. The American believes that one fight will not define his legacy.
"Well I don't feel that one fight defines my legacy. To me, it's just another day. It's just another fight. I mean, when you just look at the tale of the tape, I have a longer reach, I'm taller, I'm stronger, and I'm more accurate."