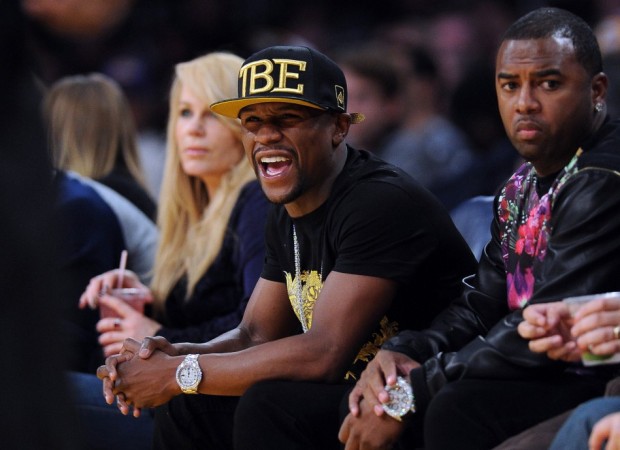 Add Ignacio "Nacho" Beristáin's name to the list of people involved in the sport of boxing, who considers Floyd Mayweather to win the bout on 2 May at MGM Grand in Las Vegas. Beristain is one of the most well-known trainers and a member of the Boxing Hall of Fame.
A few days ago, Lennox Lewis also stated Mayweather to be the favourite, which was also echoed by Eddie Chambers recently.
There is so much of stake at the offing when these two boxers clash for the fight of the century, as both have achieved a whole lot in their professional career winning bouts after bouts. This fight result could put the million dollar question to rest – who between the two is a better boxer?
Mayweather has an impressive record, as he has not lost a single bout in his professional career. He has won 47 bouts, 26 of them being via knock-outs. Pacquiao record is also decent with 57 wins from 64 bouts, including 38 knock-outs.
Many boxers believe that the American has a better chance of defeating the Filipino.
I've always liked Pacquiao's style better. Because he has a commercial style, people will gladly pay to see him fight, and the other, as we know, has a defensive style, but also has many resources,'' Nacho told ESPN Desportes.
But, the trainer does not think that it is going to be an easy fight for Mayweather as well, as he considers that the Filipino also has a 45% chance as well.
"I think Pacquiao has a 45 percent chance. Mayweather is the favorite [but only by a little bit]."
Beristain also believes that the Filipino is a smart fighter.
"On paper it is Mayweather who arrives at a better time, because of the knockout Pacquiao suffered to Juan Manuel. But Pacquiao has many things going for him...speed, and being a smart fighter...although people think otherwise, he knows when to shoot his combinations."
The fight is expected to shatter all box office records as well. From the fight, Mayweather will make around $120 million, while Pacquiao will pocket $80 million.