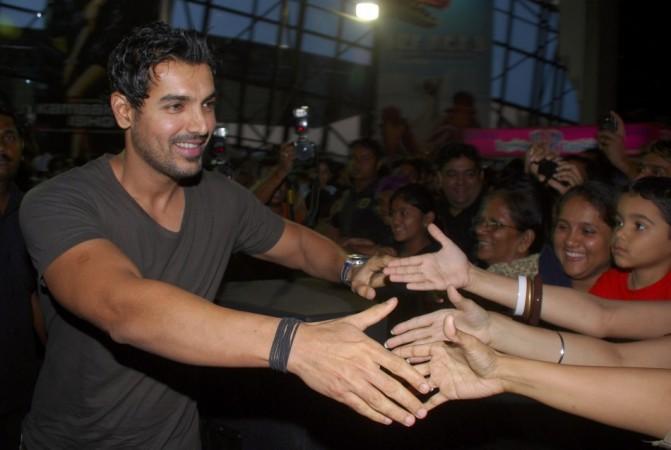 John Abraham's action-thriller "Force" was the biggest earner among all films in the week that it opened. It grossed Rs. 16 crores.
According to a box office report by Hindustan Times, the film earned Rs. 5 crores on the opening day, Rs. 4.75 crores the next and approximately Rs. 6.25 crores on Sunday, the final day of the opening weekend.
"Force", directed by Nishikanth Kamath, released on Sept. 30 and is touted as Abraham's biggest opening as a solo lead. The film has been generally well received, particularly among the younger generations.
"The film has opened very well and is appealing to the masses. It has done very well in Meerut, Ghaziabad and other smaller cities. It is appealing to young students specially. They are appreciating it because of its stunts and action. It is a different film. It has been John's biggest solo release," said Tushar Dhingra, Chief Operating Officer of Big Cinema, in a report by NDTV Movies.
Unfortunately, the film failed to impress overseas. The box office collection fell by more than 70 per cent of its Friday's take, according to reports. According to online data by boxofficereport.net, the film collected Rs. 1.6 crores on Monday and probable overseas collection is estimated to be Rs. 20.5 crores.
Meanwhile, Tigmanshu Dhulia's small budget film "Sahib Biwi aur Gangste" had a decent weekend at the box office, gathering Rs. 1.15 crores on the opening day. So far, the film has collected a net total of Rs. 3.6 crores over the opening weekend.
In addition to "Force" and "Sahib Biwi aur Gangste", Sagar Ballary's "Hum Tum Shabana", Pammi Somal's "Na Jaane Kabse...", Dev Anand's "Chargesheet" and Deepa Sahi's "Tere Mere Phere" all opened to tepid responses.
"While Force has done good business, Hum Tum Shabana and Tere Mere Phere saw an opening of merely 20 percent to 25 percent. People are liking Force," said Puneet Sahay, Senior Manager of Spice Cinemas, in a report by NDTV Movies.